Quote
Roses are red, violets are blue, I'm schizophrenic, and so am I. ~Oscar Levant

Aurora Theater Shooting Trial
The jury did not hear Friday's testimony because one juror told Judge Carlos Samour Jr. she had a sinus infection so severe she could not concentrate on her work. Judge Samour sent the jury home early and video taped the witnesses for the jury to hear the witness testimony later. This part of the penalty phase was the opportunity for the defense to humanize the defendant and plead for life in prison rather than the death penalty. The witnesses all had good things to say about "Jimmy's" childhood. Some of the witnesses have not seen him for several years.
Updates
His sister testified that she and her brother had a happy relationship as they were growing up. She has visited him once since the shooting, and said the look in his eyes had changed. Asked if she had remained in contact with cards and letters. She testified that she could not bring herself to do that. Holmes' Father's testimony was rather unemotional and dull when he was on the stand Tuesday. His Mother as expected was more expressive and passionate as a mitigating witness. Her testimony was heard Wednesday.

A Colorado poll showed 67% of voters surveyed favor the death penalty for the killer of 12 and wounding 70. He has been convicted on all 134 counts. Thirty-two percent favored life in prison without parole, and 5% were decided.

As the District Attorney started his closing statement for the second stage in the penalty phase of the trial,
the mitigation stage, a woman in the audience stood up and started screaming. "Don't kill him. Don't kill him" She has attended the trial several days in a row, but without incident. The Thursday contempt of court is costing her three weeks in jail.



Space News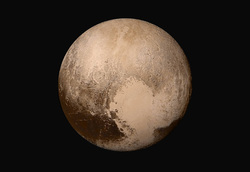 Recent fly-by data have led scientists to conclude Pluto's temperature is minus 380 degrees Fahrenheit. The ice on the surface is frozen nitrogen. Movements by the ice flows are evidence that the ice is nitrogen because frozen nitrogen is soft. Frozen water at that temperature would be frozen too hard to move. The reddish color is caused by a layer of haze.




Meanwhile, during the same week, Kepler-452b has been identified as a "cousin" planet to Earth. It orbits a star that is similar to our sun. It takes 385 days to complete its orbit. The discovery was made by NASA's Kepler space telescope. Kepler was built by Boulder-based Ball Aerospace in Colorado. Kepler's operations are supported by from the Laboratory for Atmospheric and Space Physics at the University of Colorado. So far it the closest planet to being a match with Earth. Only 1,400 light-years from earth...who knows, maybe the 51st state.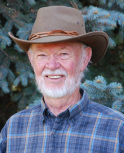 Cripple Creek, Colorado
Although Murder in the Rockies was set in Denver and the forthcoming Two Miles High and Six Feet Under is set in Leadville, we shouldn't forget that Cripple Creek, was also one of the biggest gold strikes in Colorado history. Found on the slopes of Pike's Peak, the land was considered only good for a cow pasture. The name Cripple Creek came from the fact that the rocks and rugged terrain around the creek often led to cattle injuring legs and becoming lame.

A determined gold-seeking cowboy named "Crazy Bob" Womack found a "floater," a piece of ore that broke off a rock and floated downstream.Womack (nicknamed Crazy Bob because of his drinking habits) would not give up. He spent years looking for the place that floater had come from. When Womack found it in 1890, it didn't take long for the news of the strike to get out, and thousands of prospectors came hoping to strike it rich. Thus the saying, "Pikes Peak or Bust."

Millions of dollars were made in Cripple Creek and sister city, Victor. Spencer Penrose's profits from his C.O.D. mine built the Broadmoor Hotel, one of the finest hotels in Colorado and beyond.

Womack sold his claim for $300 during a drinking spree. He ended up broke and living with his sister in nearby Colorado Springs. He died broke and destitute.

Protagonist Andrew Coyle, Esq. was practicing law in the area in the 1890s. Who knows...maybe he will become involved in a case in the Pikes Peak region around the Cripple Creek-Victor mining district.

Heard on the Street
When everything's coming your way, you're in the wrong lane.

Comments
You are invited to leave you comments and replies in the area below.