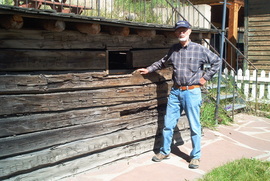 Andrew Coyle Mystery Novels
Murder in the Rockies

Two Miles High and Six Feet Under

---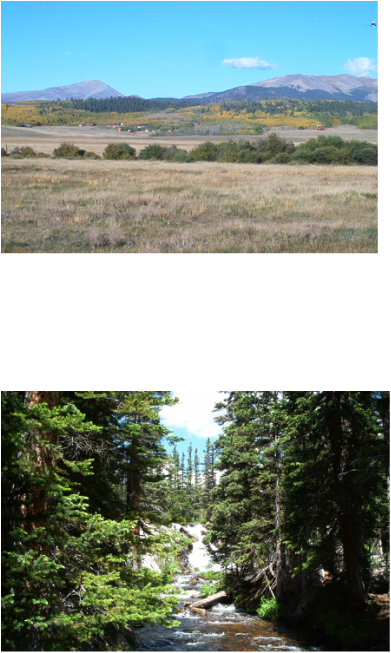 Murder in the Rockies
In 1893, a rancher is accused of murdering a miner in Denver. Circumstantial evidence and the mood of the general population are against the defendant. None of the other attorneys in the city will take the case. That leaves young Andrew Coyle, just graduated from an Eastern law school, to defend the rancher.

Coyle is shot at, beat up, and nearly burnt up, attempting to solve the mystery. In court, witness testimony is piling up against his client. During the trial Coyle has a desperate inspiration. He is aided by "new" technology of the late 1800s. Will this new strategy be enough to win the case and save his client from hanging?

Murder in the Rockies is represented by the Rudy Agency, Estes Park, CO

---
Two Miles High and Six Feet Under
The people of the town of Leadville, Colorado decided that to recover
from the depression of 1893, they needed a tourist attraction. They built an Ice Palace with five hundred tons of ice and held a winter festival called
the Crystal Carnival. Andrew Coyle was hired to audit the Crystal Carnival
financial records and investigate a mysterious corpse that was found frozen
in a block of ice. Was it an accident or was it murder? If it was not an accident,
who was the murderer?

In attempting to find the answers, Coyle is caught in a mountain avalanche,
nearly hit by a runaway toboggan, and finally knocked unconscious by a blow
to the head and left to freeze to death.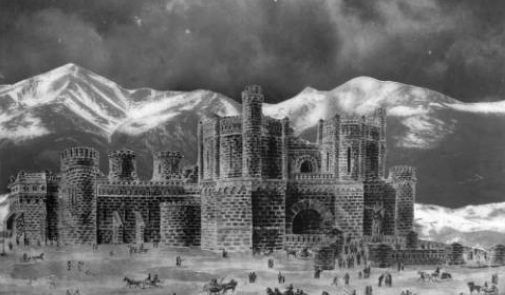 Two Miles High and Six Feet Under
is forthcoming.













---
Courtesy of the Denver Public Library Western History Department
For Further research and reading
Non-fiction Resources
Denver Public Library
(pictures and captions of the Leadville Ice Palace)
Colorado Central Magazine (The Leadville Ice Palace - A Look Back
, an interesting, article which gives basic history of the Ice Palace)
Kobel Public Library, Arapahoe Library System
Lake County Library, Leadville
(personnel there are knowledgeable and helpful)
References
Denver from the Bottom Up;
Phil Goodstein
The Seamy Side of Denver; Phil Goodstein
Mile High City: An Illustrated History of Denver; Thomas Jacob Noel
, Dr. Colorado
, university professor of Colorado History
Leadville: Colorado's Magic City; Edward Blair
(a detailed history of the City of Leadville Colorado by a native)
Palace of Ice; Edward Blair
(booklet, a short history of the Ice Palace)
Everybody Came to Leadville; Edward Blair
Hell's Belles: Prostitution, Vice, and Crime in Early Denver; Clark Secrest
(not pornographic, a scholarly history of early Denver)
The Queen City: A History
of Denver; Lyle W. Dorsett and Michael McCarthy
Leadville's Ice Palace - A Colossus in the Colorado Rockies - Darlene Godat Weir (the definitive book about the Ice Palace)
Novels
The novels of Sandra Dallas
(extremely popular author, many of her novels are set in early Colorado)