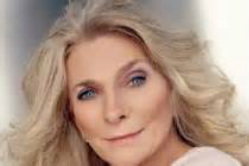 Sports
Payton Manning has returned to the practice field but will not suit-up for the game with Pittsburgh on Sunday. The Bronco fans are starting to take sides about who should be the QB when he is ready to play again and the team is in the playoffs. Like the end of a court trial, a decision will have to be made one way or another...no compromises.
Unlike hockey players who do not talk about injuries, Mikaela Shiffrin is explaining how it happen and prognosis about her skiing injury. She slipped on ice in a warm up run and fell in "grippy" snow. The fall hurt her knee. She will not require surgery, but likely will not return to the World Cup competition this season. She said it is bittersweet that this will be the first time in six years that she has been home for Christmas. She is a charming 20 year-old. We wish her the best. Rockies are waiting 'til next year.

Colorado Makes Music


Judy Collins
She grew up in Denver, Colorado, where she began studying classical piano at an early age. In her teens, Collins turned to folk music. She graduated from Denver's East High School. She scored her first commercial hit in 1967 with "Both Sides Now."

Collins scored another hit with her rendition of the gospel song "Amazing Grace" in the early 1970s. As the decade progressed, Collins's music evolved, taking on more of a pop sound. She enjoyed great success with her version of Stephen Sondheim's "Send in the Clowns" from the 1973 musical A Little Night Music. The song earned her a Grammy nomination and Sondheim took home the award for Song of the Year. Her recording of the song hit the charts twice, first in 1975 and then in 1977.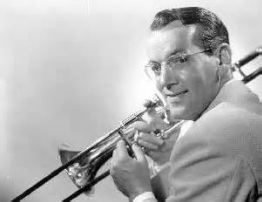 Glenn Miller

Born in Iowa, then moved with the family to Nebraska, then to Missouri and when Glenn was 14, they moved to Fort Morgan, CO. Glenn joined the high school marching band.

He attended the University of Colorado for two years before he gave in to the urge to play trombone professionally. He played in several bands. Each time he moved, Miller went with a bigger name band.

Miller finally found success in 1938, when the new Glenn Miller Orchestra got an engagement at the Glen Island Casino. The Glenn Miller Orchestra recorded 17 Top 10 Hits in 1939, 31 in 1940, and 11 each in 1941 and 1942. These songs included classic swing sensations like "In the Mood," "A String of Pearls," "Little Brown Jug" and "Moonlight Serenade."

With the onset of WWII, Glenn Miller willingly left behind his musical success to serve his country. In 1942, he enlisted in the US Army Air Force leaving behind civilian life but not his music. Miller organized the Glenn Miller Army Air Force Band, which has been acclaimed by some as his best musical group.

Miller was on his way to Paris on December 15,1944 to make preparatory arrangements for the rest of his group. Sadly, the transport plane on which Miller was a passenger disappeared over the English Channel and was never recovered.


John Denver
As the son of an Air Force officer, Denver was constantly moved from state to state and country to country. It was in Tucson, Arizona, that his grandmother gave him his first acoustic guitar, a gift that would prove an icebreaker when meeting other students at the many new schools in which he was placed.

Denver had a major career breakthrough when he was selected to replace the departing Chad Mitchell of the Chad Mitchell Trio. He remained with that organization until 1968 when he struck out on his own. Record executives had already convinced him to change his last name to Denver—partly in honor of the city and surrounding Rocky Mountains that he treasured, and partly due to his clean-living image. He was a longtime resident of Aspen, Colorado. Many of his songs were inspired by the mountains around Aspen.

From 1969 through 1975, Denver was the top-selling recording artist, appearing on both country and pop charts alike. His peak year was 1975, during which he was awarded the Country Music Association's Entertainer of the Year in addition to being selected as the American Guild of Variety Artists' Singing Star of the Year.

His hits included "Take Me Home, Country Roads" - Rocky Mountain High (1972) and Back Home Again (1974)—which featured the tracks "Annie's Song" and "Thank God I'm A Country Boy."
Trivia

Donald Duck's middle name is Fauntleroy.
The very first bomb dropped by the Allies on Berlin during WWII killed the only elephant in the Berlin Zoo.
Dueling is legal in Paraguay as long as both parties are registered blood donors.
The glue on Israeli postage stamps is certified kosher.


Shopping Tip

For that hard to please person on your shopping list, Murder in the Rockies is a sure bet. And it is easy to wrap. At fine bookstores everywhere or http://www.barnesandnoble.com/w/murder-in-the-rockies-gary-e-smith/1114675164?ean=9781938467707
(Mailing it is not expensive.)


Letters to Dear Gabby

Dear Gabby: I suspected that my husband had been fooling around, and when I confronted him with the evidence, he denied everything and said it would never happen again.
Dear Gabby: I joined the Navy to see the world. Now I've seen it. How do I get out?
Dear Gabby: My mother is mean and short-tempered. I think she is going through
mental pause.
Dear Gabby: Are birth control pills deductible? --Kay
Dear Kay: Only if they don't work.

Comments?
Use "Contact Us" in the menu above.