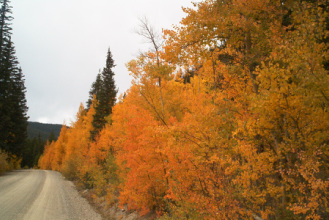 Quotes
If you always do what interests you, at least one person is pleased. ~ Katharine Hepburn

I was thinking about how people seem to read the Bible a whole lot more as they get older; then it dawned on me - they're cramming for their final exam. ~George Carlin

Love conquers all things except poverty and a toothache. ~Mae West


By the Numbers
Your heart pumps approximately 2,000 gallons of blood through its chambers every single day. It beats more than 100,000 times a day to achieve this feat.

You blink about 28,000 time a day with each one lasting just 1/10 of a second.

Bald Eagles rebounded from 412 nesting pairs in 1952 to 9,789 pairs in 2006 because of the banning of the use of certain pesticides, namely DDT.

German U-boats sank 2,000 ships with torpedoes in World War II.

The average person takes around 17,000 breaths a day.

To pump blood up their necks, giraffes have massive hearts that can weigh close to 25 pounds.

Each of your kidneys expels an average of 2.5 pints of urine from your body each day.
(Heavy beer drinkers likely exceed this amount.)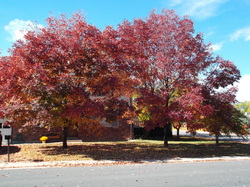 The golden aspen trees (see the picture at the top) from higher elevations are losing their leaves and the mountains have a light dusting of snow.

Meanwhile...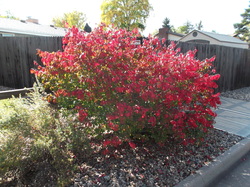 ...meanwhile at the lower elevations of the Denver metropolitan area we are enjoying Colorado's "Second Autumn" with yellow, orange, red, and purple trees, and bright red bushes.

We have had the first frost and it is time to rake leafs and after that it will soon be time to shovel snow off of the sidewalks. I enjoy the changing seasons. I will enjoy the "Second Autumn while it lasts.



The Last Word

How does NASA organize their company parties? They planet.

Why can't you hear a pterodactyl go to the bathroom? Because the "P" is silent.

What kind of shoes do ninjas wear? Sneakers.

Comments
Please leave you comments, suggestions, and snide remarks in the menu section Contact Us