Quote
For almost two centuries, American gray wolves, vilified in fact as well as fiction, were the victims of vicious government extermination programs. By the time the Endangered Species Act was passed in 1973, only a few hundred of these once-great predators were left in the lower 48 states. Lydia Millet

Wolves Are Coming
The last known grey wolf in Colorado was a female named ThreeToes. She was killed by a government agent in 1945.When market hunters decimated the large mammals that constituted wolves' staple diet, wolves naturally turned to a new food resource in the developing frontier: livestock. Wolves earned a bad reputation as livestock killers as wild game herds decreased.

The Colorado Parks and Wildlife Commission under the influence of ranchers voted In January this year
not not to allow the reintroduction of wolves back into the state. If the Wildlife Commission had approved reintroduction, the measure would have to be approved by the Colorado State Legislature. Wyoming and Arizona among various other surrounding states have voted to reintroduce wolves into their states. b Boundaries are not recognized by wolves. Bordering states are where the wolves will come from.

Wolves go where game (food) is plentiful. In Rocky Mountain National Park professional hunters were considered to cull the elk herds of old and sick elk because the numbers had become too great. Without their most important predator, elk have over browsed their grassland and decimated small aspen.

Colorado has over 270,000 elk, the largest number of any state in the U.S. Also over 60 percent of the Southern Rockies are federal land. The food and public land provide the best potential habitat for wolves. If wolves arrive on their own, we'll have to live with where they appear. If wolves are introduced, there can be more flexibility on where they live and more planned ecological impacts.When we say that wolves are coming home to Colorado, we always add that we hope we will be around to see them take hold. We need them back.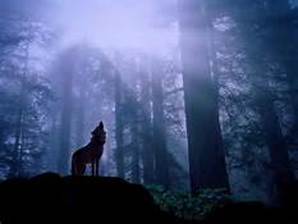 Love Test
If you want to find out who loves you, lock your wife and your dog in the trunk of your car for an hour. Then when you open the trunk see who is glad to see you.

Bode Retires
Bode Miller the most decorated U.S. male skier has retired from competitive skiing. He will join the NBC television team to announce the ski events at the Pyeongchang Winter Olympics in 2018.\

Broncos QB
Following the Broncos' third consecutive loss, Joseph said "everything is being explored" to help Denver stay in contention for a postseason berth. He called the team together before the Wednesday practice to announce his decision.(?? Elway) Brock Osweiler to start at quarterback vs. Philadelphia Eagles

Tuesday, Coach Joseph announced "It's my job to do what's best for the football team," "... If you try to go the same way and it doesn't get better, that's on me. Again, we have players and coaches putting a lot of time and effort in to get ready for these football games and guys are playing hard. I think it's fair to examine [the quarterback] position and all positions."