Midweek Update
Predictions of Thursday's rain and snow mixed turned out to be all snow (2"+ overnight) and snow all day
Thursday and half of Friday. How many times have we heard,"Well, it's Colorado...." ? Wait until next week to visit Denver Botanic Gardens.
Quotes
A garden requires patient labor and attention. Plants do not grow merely to satisfy ambitions or to fulfill good intentions. They thrive because someone expended effort on them. — Liberty Hyde Bailey


It is only the farmer who faithfully plants seeds in the Spring, who reaps a harvest in the Autumn.
— B.C. Forbes

My garden is my most beautiful masterpiece — Claude Monet


The garden suggests there might be a place where we can meet nature halfway. — Michael Pollan

Denver Botanic Gardens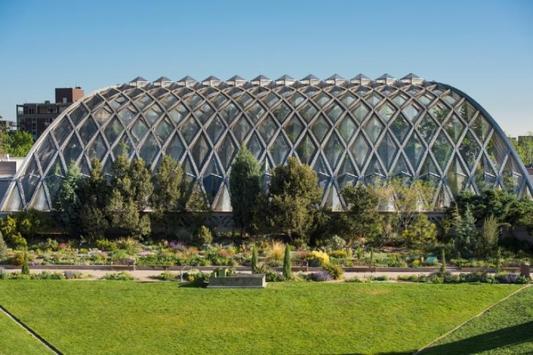 Denver Botanic Gardens giant "Green House" where tropical plants can be observed year-around. It is a good place to get warm on a winter visit to the gardens.
The
Denver Botanic Gardens
is a 23-acre public
botanical garden
located in the heart of Denver. The park contains a conservatory (pictured above), a variety of theme gardens and a sunken
amphitheater
.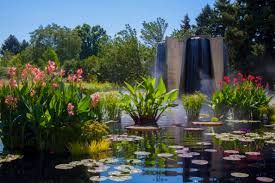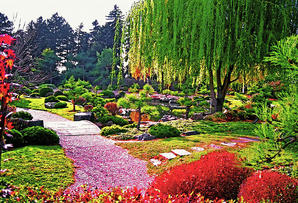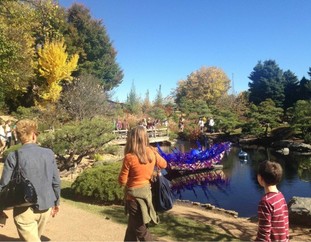 The Denver Botanic Gardens, sits atop what used to be Mount Prospect cemetery. Although the majority of bodies were removed in 1893, as recently as 2010, graves were uncovered during renovation of the park's irrigation and sprinkler systems.

The gardens are a popular spot for weddings and outdoor summer concerts.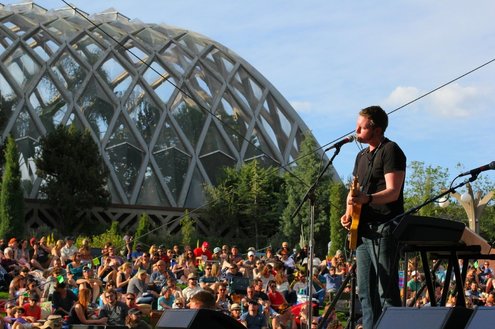 As an added attraction, the Denver Art Museum has loaned nine pieces from their Calder collection to the Botanic Gardens for an outdoor exhibit. The sculptures will be beautiful as they are scattered in different scenic locations through out the gardens.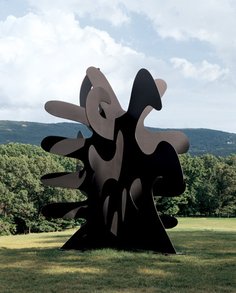 The art show is titled Calder Monumental and will remain at Denver Botanic Gardens until September 14,
9 A.M. til 8 P.M. daily. Alexander Calder is considered one of the most influential sculptors of the 20th century, With the gardens as a background this should be special.

Two Miles High and Six Feet Under
New Andrew Coyle mystery is coming soon. The manuscript is now at the publisher and waiting for a cover a some editing. Here is a peek inside.

"The Ice Palace has a dance floor and a skating rink?" Coyle asked.
"And two dining rooms. The world has never seen anything like Leadville's Ice Palace." Doc started away; his shuffling gait had more to do with his age than it did with his slightly overweight, low center of gravity. He stopped, and said, "If it was murder, it certainly was in cold blood."
Coyle noticed Doc's sly smile that disappeared quickly. Doc obviously had more experience with dead bodies in his profession than Coyle did in his. Evidently Doc was pleased with his little joke as he turned and shuffled away.

Comments
Please leave your comments in the form under the tab for "Contact Us"