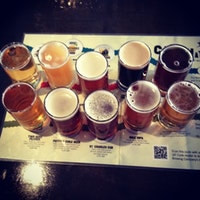 Quotes
Only seven years ago we made a treaty by which we were assured that the buffalo country should be left to us forever. Now they threaten to take that from us also. Sitting Bull

University of Colorado Golden Buffalos
Each home football game at the University of Colorado starts with a charge down the field of CU's live mascot buffalo (with handlers hanging on by restraining ropes) followed by the CU football team. The whole opening ritual is over in minutes, but it gets the crowd excited an on their feet.

The history of the Buffalo mascot according to the CU Alumni magazine Coloradan the live mascot began with Ralphie who served from 1966 to 1978. She ran in 75 total games including seven bowl games. When students learned Ralph was a female Ralph became known as Ralphie.

Ralphie was succeeded by Moon who was born during a lunar eclipse. She also used the stage name of Ralphie (which became a traidition.) and ran in 53 games.between 1978 and '87. Tequila followed from "87 to '97 who was mascot during CU's national championship year 1996. Rowdy (also called Ralphie as were all the mascots) ran for 1998 to 2008. She was sometimes stubborn and that was was understandable because she was a girt from Ted Turner.

The current Ralphie is Blackout who loves to run. She suffered some losing seasons when CU joined the Pacific 10 league. Things are looking up for Ralphie and the two legged Buffs.

Thanks to the Coloradan.for the infesormation and lesser known Ralphie facts.

Great American Beer Fest
Tickets have been sold out from the first day they were on sale. With a little looking and research there are many places in Denver that sell craft (homemade) beer.
1. Freshcraft
1530 Blake St (btwn 15th & 16th St.), Denver, CO
American Restaurant

2. Falling Rock Tap House
1919 Blake St, Denver, CO
Pub · LoDo ·

3. Wynkoop Brewing Co.
1634 18th St, Denver, CO
Brewery · LoDo · 209 tips and reviews

This is a tiny sampling of the alternate places to drink craft beer if you were not lucky enough to get tickets to the festival.

For people going to the Great American Beer Fest (GABF) be prepared. GABF® seems to get more massive each year, With the 2016 event covering 400,000 square feet of the Colorado Convention Center and 60,000 attendees sampling 3,800 beers from 800 U.S. breweries is even expected to be bigger.. A highlight of the festival is that many of the beers are served by their brewers, giving attendees a chance to meet some of the U.S.'s biggest beer heroes. The festival also features two competitions: the general competition, in which a professional judging panel evaluates all entries during five three-hour sessions over the three-day period and the other a Pro-Am Competition, in which commercial craft brewers submit beers created from award-winning homebrew recipes from American Homebrewers Association (AHA) members.

Pamphlets and maps are available to guide you to your favorite brewery, type of beer, or state in which the beer is made. DON'T try to drink all the beers one ounce at a time.

There is a Designated Drivers Lounge. Be safe and drink responsively.