Welcome to the world of Andrew Coyle Mysteries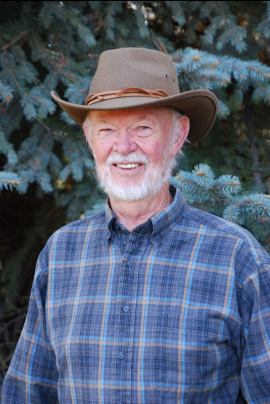 Andrew Coyle is a lawyer, tenderfoot, and sometimes an unofficial detective investigating crimes, in Denver of the 1890s. The 1890s was a period of change: indoor plumbing, electric lights, and telephones, to
name a few. Coyle endeavors to use the "new" technology to his advantage. Sometimes he needs to use good, old fashioned, face to face detective work
to learn who done it.
Short descriptions of two novels are found on the
"
Books
"
page
.
Murder in the Rockies
Two Miles High and Six Feet Under
See the "Excerpts" page for brief examples.
Read about Andrew Coyle's exciting adventures and misadventures in mystery novels written by G. Eldon Smith
To get your Amazon copy: highlight the LINK below, then right click, then click on "Open Link"
https://www.amazon.com/Two-Miles-High-Feet-Under/dp/1478789565/ref=sr_1_1?s=books&ie=UTF8&qid=1511390381&sr=1-1&Keywords=two+miles+high+and+six+feet+under
Stores in metro Denver
: highlight the selected store below, then right click, then click on Search Google for the website for the store,
D
Tattered Cover (3 Stores)

Tattered Cover
Co
lfax Avenue
2526 East Colfax Avenue, Denver, CO 80206
Tattered Cover
Historic LoDo
1628 16th Street, Denver, CO 80202
Tattered Cover
Aspen Grove
7301 S. Santa Fe Drive, Littleton, CO 80120
Two Miles High and Six Feet Under
is available at most electronic retailers, and bookstores can order it from Ingram Distributing
---