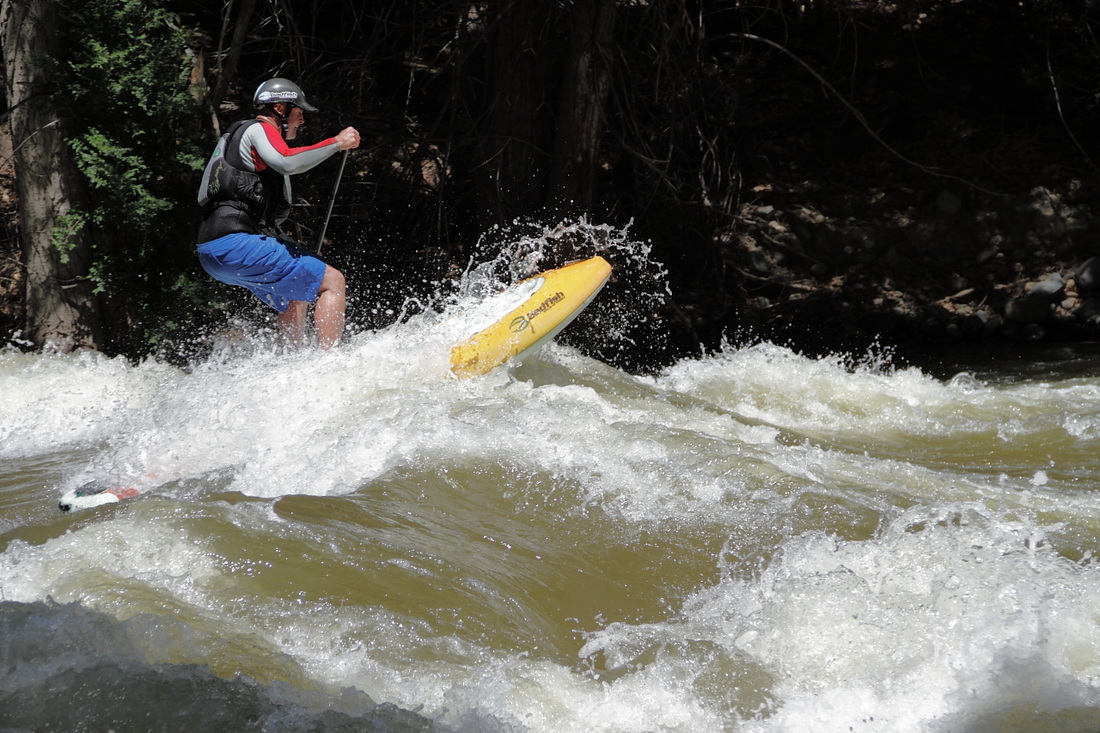 UPDATE
University of Colorado vs. Colorado State University at a neutral location, Sports Authority Field, in Denver, Friday September 2, 6:00p TV ESPN. This will be the first time the traditional game has been on ESPN in several years. It will be televised nation- wide and will give both teams exposure nationally.

Having attended both schools, I won't root for either, but will probably hope for the underdog to make it a close game. The record for the last 10 years is CU 6 and CSU 4.




QUOTES
Golf is a good walk spoiled. ~Mark Twain
It is one of the blessings of old friends that you can afford to be stupid with them. ~Ralph Waldo Emerson
If you have one true friend you have more than your share. ~Thomas Fuller

WISH I'D SAID THAT
1. Imagine telling someone who needs a heart transplant...
2.Why are ghosts terrible liars?
3. What did the CU Buffalo say to his son?
4. Why did the chicken cross the playground?

.KILROY IS HOME FROM VACATION
(My neighbor does not want his real name used in public.I'll call him Kilroy)
The Western Slope of Colorado is famous for producing and selling delicious peaches. Kilroy also wanted to visit old friends who live there. Those were the reasons for vacation road-trip, not necessarily in that order. Kilroy went fishing with his friend, a lawyer/fisherman who had to give up something because he didn't have time for both his practice and fishing. He is now a retired lawyer and an avid fisherman. He took Kilroy fishing and Kilroy caught six trout (catch and release.) Kilroy bought some peaches, and departed to the next stop.175 miles away. On the way Kilroy bought a cooler and a ten pound bag of ice. At Kilroy's favorite fishing spot, it was cold and windy with occasional rain. Kilroy stayed for a few hours until he a caught a fish. (catch and keep) He had to catch one in order to justify buying a cooler and ice before we went fishing, Now Kilroy is home with warm memories and lots of peaches.

ANSWERS
1. "My heart goes out to you."
2. You can see right through them.
3. Bye son
4. To get to the other slide

THINGS TO DO IN COLORADO
There are numerous wineries in the Grand Junction area. Many have tasting rooms. Check the internet for locations and times, and if necessary, for reservations.



Denver has a River Run Park with man-made waves. The Platte River runs though downtown Denver and provides Urban Surfing. The River Run Park is part of the ongoing effort to make the Platte a clean and appealing attraction to Denver, Englewood, and Littleton. Although large boulders hold back pools of water that provide drops in the river level thus waves i.e. surf, the course is designed to keep surfers away from the rocks and hazards. Although safety is planned, helmets are required. River surfers do not need to compete for the big waves. The wave is always there for the next person.

There is also a Water Park on the Uncompahgre River running through Montrose, Colorado which gives a river surfer a place to surf (trout are also stocked in the river above and below.) and other water activities.

Another sport requiring similar talents and abilities is paddle boarding. Standing on an oversized surfboard, a person uses a long paddle to propel and guide their vessel to desired destinations. Generally, the smoother the water, the better. Paddle boards have been observed at Chatfield Reservoir, and in the mountains at Dillion Reservoir. Paddle boarding attracts participants of both sexes and all ages.

WELCOME HOME MISSY
Missy Franklin returned from a less than successful Olympic Games to her home in Centennial and a front yard filled with dozens of red or pink valentine hearts with handwritten notes. She responded with a public internet message, "I am blown away by this love and compassion. THANK YOU to the people whose support has been unwavering and whose love never ceases to inspire and amaze me."

Comments
You are invited to leave a comment in the form found under the "Contact Us" tab.