Quotes
Winning is not everything, but wanting to win is.
~Vince Lombardi, football coach

Justice consists in doing no injury to men; decency in giving them no offense.
~ Cicero

Lawyers spend a great deal of their time shoveling smoke.

~ Oliver Wendall Holmes Jr., Supreme Court Justice
James Holmes Trial
Update

On the 44th day of the Aurora Theater Shooting trial the defense star witness testified for several hours. Dr. Raquel Gur, an expert on schizophrenia testified, "He was not able to distinguish right from wrong." Her findings were based on 28 hours she spent with Holmes during six interviews.

Gur is a psychiatrist who teaches at the University of Pennsylvania. Gur felt compelled to explain schizophrenia, and at times turned the defense attorney's questioning into a lecture, like one she would give at college. Gur added long explanations to yes and no questions asked by the prosecutor.

When she asked Holmes why he didn't kill himself instead of others, he said he considered it by couldn't do it. She told him his victims didn't want to die either. He seemed surprised to hear that. "He still believes killing others will increase his self-worth," Gar said.


Opinion
James Holmes is on trial for killing twelve people and wounding seventy others, many with serious permanent injuries.
After ten weeks of trial, in the eleventh week we will get a decision. If verdict is "guilty" it will certainly be appealed. The winner, I'm afraid, will not be the people of Colorado who have already spent a bundle on delays. (Justice delayed is Justice denied.) Holmes already has had more than three years to live that his victims have been denied. Attorneys on both sides have indeed been shoveling smoke.
The question is: was Holmes able to know right from wrong on the night of the shooting. What about the days and weeks he spent planning and preparing for his killing spree? He was buying weapons, ammunition, and body armor. Didn't he appear "normal" enough that nobody questioned his sanity at that time?
He was seeing a psychiatrist then. She and other psychologists were not sure enough of his danger to alert authorities. How can twelve jurors, tried and true, come to a just decision when numerous psychiatrists from both the prosecution and defense have given contradictory testimony? Whom are the jurors to believe?
Are there some crimes so heinous that even insanity is not an excuse or reason for lesser punishment?
Picture Quiz
On a happier subject, identify the following pictures. Match the picture number with the ID letter.
A. Wild Bill Hickok F. Columbine
B. Prairie Chicken G. Sand Hill Crane
C. Alfred Packer H. Lark Bunting
D. Buffalo Bill Cody I. Governor Denver
E. Mountain Daisy J. White Winged Black Bird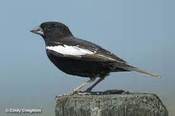 1. Colorado State Bird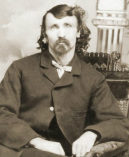 2. University of Colorado Student Union cafeteria named after him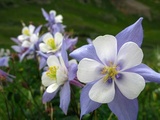 3. Colorado State Flower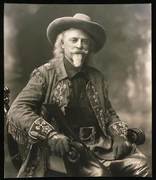 4. Hunter, Scout, Showman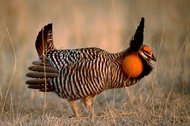 5. Lives in Pawnee National Grasslands

Words and Phrases
(Words and Phrases that once were popular every day expressions but we don't use anymore)
Hot Ziggity Knuckle Head Life of Riley jalopies
Don't touch that dial All the tea in China Petting Gee Whiz
For sure Slick Cut a rug Carbon Copy


Quiz Answers
1. H
2. C
3. F
4. D
5. B

Comments
Please use the "Added Comments" section below or "Contact Us" in the menu to make suggestions
or to ask questions.