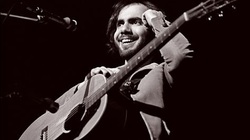 Quote
"I'd give all that I own, to hear what he said, when I wasn't listening. My old man."

~Steve Goodman from his song, "My Old Man."



Holmes Trial
The Prosecution rested, Friday, June 20, in the trial of James Holmes. The last prosecution witness was Ashley Moser who was shot in the Theater Shooting. Ashley was wounded, but fell on her six year old daughter Veronica in an effort to save her. She was asked if as they lay on the theater floor, did she feel Veronica breathing? "No."

Ashley, the pregnant mother, was paralyzed by a bullet and it was later discovered that she had had a miscarriage. Veronica, who was killed, was one of 12 victims who died that night. Her picture was shown to the jury for three seconds in an effort not to unduly influence the jury.

Speaking of the jury, in the first 35 days of the trial, five jury members have been dismissed for various reasons. Five alternate jurors have taken their place. There are still seven alternate members left in the alternate pool.

Opinion
One of the first prosecution witnesses was a SWAT Commander who was dispatched to Holmes' apartment that night. He directed the SWAT team in disarming the numerous booby traps that Holmes had set in case the police came there looking for him.

If the definition of sane or insane is knowing what is right from wrong, didn't James Holmes think what he was planning to do was wrong? Why did he set up the elaborate maze of booby traps in anticipation of the police coming to look for him? Why did he think the police would be coming looking for him if he didn't think killing people was wrong?

The trial will turn on psychiatrists' opinions of "guilty" or "innocent by reason of insanity." We will be waiting for Holme's defence.

Another Trial
From Murder in the Rockies, prostitute Lilly LaRue is called to the witness stand.

Lilly Red LaRue approached the witness chair in her stylish dress of navy blue with white lace at the cuffs and neckline. The outfit highlighted her bright red hair. LaRue knew every eye was watching her, and she made the most of her moment in the spotlight. The swishing of her skirt could be heard all the way to the back of the room as she sashayed to the front of the courtroom. A whisper of her perfume followed her to the witness chair.

Coyle could not help but thinking that her prance to take her place as a witness was that of a thoroughbred show horse. "Yep," he thought, "a thoroughbred show horse at an auction. Highest bidder wins the breeding rights."

At the swearing in, when asked if she swore to tell the whole truth …etc., she answered, "Oui," and Coyle could see what kind of witness testimony this was going to be, and understood why Feinstein cautioned him to be careful. It would be very easy for him to be played as the fool by Miss LaRue.

"Miss LaRue, would you rather have me ask my question en Francais?"

"Oui, as you wish, monsieur." Lilly LaRue looked him in the eye, unsmiling.

Coyle quickly realized she had called his bluff. He thought he recognized a twinkle of merriment in her blue eyes. "I apologize; the jury probably would not understand French. I propose that we stick with English at this time. You seem to be comfortable in English." Coyle tried to recover. He could feel the red in his cheeks.

"Okey Dokey," she said with a devilish smile. "And you may call me Red if you prefer."

"Miss LaRue, normally we ask a witness about his or her name, address, and occupation. In the name of brevity and propriety, I'll skip that part and ask some questions that have more relevance to the case."

Murder in the Rockies, Koehlerbooks, ISBN 978-1-938467-70-7, is available at many book stores and most electronic retailers.

Colorado Book Awards
Colorado Humanities and Center for Books annually awards the best books in fourteen categories by Colorado Authors or published in Colorado. The winners were announced this past weekend in Aspen, Colorado.

Some of the winners are:
Literary Fiction, The Painter, by Peter Heller
Young Adult Fiction, Lost Girl Found, by Leah Bassoff and Laura DeLuca
Mystery, Trapline: An Allison Coil Mystery, by Mark Stevens
Thriller, The Interns Handbook, by Shane Kuhn
Historical Fiction, Song of the Jayhawk,, by Jack Marshall
Congratulations to all the winners, the finalists, and the selection committees.

Comments
Please use the "Add Comment" section below to leave your suggestions and questions. We'd like to have your Thoughts and Opinions.