Update
Rockies season ends badly, but some promising signs for the future.
D.J. LaMahieu wins the Batting Average title with .348
Nolan Arenado had the most RBI, 133, running away from second place Rizzo 109
Nolan Arenado tied for league's Home Run title at 41
Charlie Blackmon, leadoff hitter, had a .324 batting average

Quotes
"Love ought to show itself in deeds more than in words."
~St. Ignatius of Loyola

Our ambitions must be broad enough to include the aspirations and needs of others, for their sake's and for our own.- Cesar Chavez

Places to Visit in Colorado
In Colorado, the changing of the leaves to autumn colors starts in the north parts of the state and spreads southward in a matter of weeks. The aspen in the north-central mountains are a little past their peak, but are still beautiful. To view aspen in full autumn array go to the southern mountains, the San Juans, from Durango and Cortez, Colorado.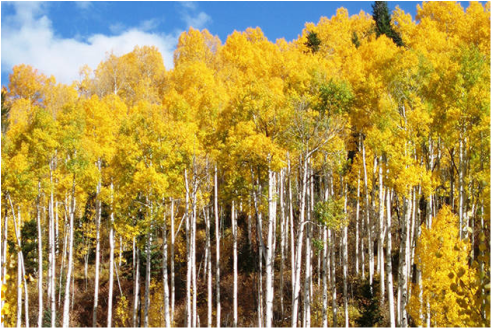 Colorado Gold is not only nuggets in the ground
Wait for autumn and just look around



Ninety-nine bottles of beer on the wall, ninety-nine bottles of beer
Ninety-nine bottles of beer, that's nothing. Imagine 96 types of beer and 3,800 different beers from 800+ breweries. Imagine the Great American Beer Festival. Attended by 60,000 judges, craft brewers, and attendees. Tickets?
All 60,000 tickets have been sold. In fact they were sold in the first 30 minutes. It is appropriate that the GABF should be held in the almost capital of craft brewing, Colorado.*

Breweries from across the country and several foreign countries have converged on Denver. Craft brewers have brought their best products to compete in various classes/types of beer. To place high in the competition not only gives a brewery exposure among the attendees, but it is also a great marketing tool in their sale area. Some of the names deserve a blue ribbon for originality: Funky Buddha, Pluff Mud Porter, Casco Viejo, Bayou Teche and Hop Drop 'N Roll among others.

After attendees buy their tickets there is not further costs for beer. They are given regulation one ounce plastic glasses. The small containers allow a person to test taste several beers without becoming inebriated (too much.)
Long lines at the most popular booths slow the pace of consumption. There are long tables for people to sit and wait for servers to come around with their pitchers of product from their employer's brewery.

*Almost the Craft Beer Capital, consider these statistics from the Brewers' Association.
Breweries per population (for each 100,000)
Vermont 1st 9.4/capita
Oregon 2nd 7.7/capita
Colorado 3rd 7.3/capita

Gallons of Beer produced per number of adults 21 and over
Vermont 1st 17.4 gallons/adult
Colorado 2nd 14.1 gallons/adult
Oregon 3rd 11.3 gallons/adult

Number of breweries Colorado ranked 3 with 284 breweries
and a good time was had by all!

Things to do
Go see a high school football game while Friday nights are still warm enough to sit through a game. You will see kids playing for the fun of it, not for their families' income or not to hold on to their scholarships. Just for fun.


Comments
Please leave your suggestions, questions, and comments in the form under the "Contact Us" tab.