Updates
Here are some samples of projected ski area openings from around Colorado.
Check "On the Snow" for a compete listing. Natural snow is expected 11/17 to supplement the man-made snow that exists in most areas.
Copper Mountain Resort
Colorado, USA 11/18
Purgatory
Colorado, USA 11/19

Breckenridge
Colorado, USA 11/19
Winter Park Resort
Colorado, USA 11/23

Beaver Creek
Colorado, USA 11/23
Wolf Creek Ski Area
Colorado, USA 11/24

Quotes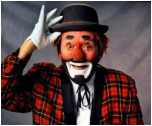 We live in a world in which politics has replaced philosophy. ~Martin L. Gross

We'd all like to vote for the best person but they're never a candidate. ~Kin Hubbar

Those who are too smart to engage in politics are punished by being governed by those who are dumber. ~Plato

History of Denver TV
Broadcast TV came to Denver in 1952. Channel 2 was the first TV channel in Denver. It was owned by Colorado broadcasting pioneer Gene O'Fallon along with KFEL radio, and affiliated with the DuMont Television Network. Has anyone heard of the DuMont Television Network? O'Fallon had his choice of ABC, NBC, or CBS yet decided to join DuMont. A few years later DuMont folded and Channel 2 went independent.

Before we bought our first TV set, we went down to Main Street on Saturday night and watched the TVs in the window of the Coast to Coast store.

When we had our own television set, among my favorites was a movie program of old Western movies from the 30s and 40s, movies of the Tom Mix and Ken Maynard vintage. Other kids programming featured Sheriff Scotty and Blinky the Clown played by the same actor, Russell Scott.





Blinky




Sports programing with Fred Leo included the Colorado Rockies from 1993 to 2002 and Denver Nuggets in 1990-91 and from 1995 to 2004. Weatherman Bowman, Ed Bowman, gave us the weather forecast. The Big News from the late 60s to 1975 with newspaper man Gene Amole was more than a newscast, it was pure poetry with Mr. Amole standing in a spotlight in an otherwise dark studio at the end of the telecast.

All in black and white on a 17" (measured diagonally) screen. Next week, the addition of the alphabet networks ABC, CBS, and NBC.

Did you know?
1.What is name of the scale used to measure the spicy heat of peppers?
2.Red Vines is a popular brand of what type of candy?
3.What was the first meal eaten in space?
4.What food did miners trade for gold during the Alaskan Gold rush?
5.Chimichurri is a green sauce that originated in what country?
6.Two all beef patties, special sauce, lettuce, cheese, pickles, onions, and a sesame seed bun,
describes what restaurant item?

Excerpt from Murder in the Rockies
The happy one chuckled, and said, "This is Mr. Feinstein, who had too much to drink last night and not enough this morning, and I'm Goldberg, of the firm of Shapiro, Goldberg and Feinstein." Gesturing to Mr. Mean, he said, "Our esteemed opponent, the Assistant District Attorney, Mr. Jake Blume. And you are…?"
"Andrew Coyle of Philadelphia."
"You said 'alleged murderer' but this is an open and shut case of revenge and murder. Guilty as hell I say," Goldberg said.
"Innocent until found guilty," Coyle countered, pleased with himself for scoring the first point.
"Sounds like a lawyer," Goldberg said.
Blume added, "And I daresay, fresh out of law school, bright, quick, and oh, so idealistic." The glare from his bald head matched the reflection from his thick glasses. Behind the glasses Blume's brows were knitted in a permanent scowl.

Answers
1. Scoville scale
2. Red Licorice
3. John Glenn ate a tube of applesauce
4. Potatoes (good source of Vitamin C)
5. Argentina
6. McDonald's Big Mac

Comments
Please leave your questions and comments in the form under the tab "Contact Us."