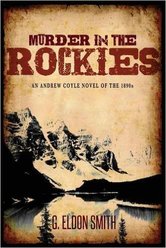 Quotes
It is not football season, and won't be for a few months. Yet, with Organized Team Activities and Mandatory Mini-Camps going on around us we can't help ourselves from thinking of football quotes.
"There's nothing that cleanses your soul like getting the hell kicked out of you." - Woody Hayes - Ohio State
"The man who complains about the way the ball bounces is likely to be the one who dropped it." - Lou Holtz -
Arkansas & Notre Dame
"In Alabama, an atheist is someone who doesn't believe in Bear Bryant." - Wally Butts - Georgia
Beer in Grocery Stores
Governor Hickenlooper of Colorado has signed a bipartisan compromise bill to allow an expansion of grocery stores to stock full strength beer and wine on their shelves. Previously they could only sell 3.2 beer The bill was a compromise to stop a move to put the question on the November ballot for a general vote, which the liquor store owners feared the public would vote in favor of - full strength liquor in food stores immediately..
The compromise part of this bill is that beer sales will be implemented in stages over twenty years and in order for a grocery or other retailers (Target, Walmart) to buy a license, they will have to buy the licenses of liquor stores.
Basically the sides in the controversy have been liquor stores (will lose business) versus grocery chains (more convenience for public.) Others not directly involved have concerns. The variety of food products will be reduced as more shelf space is allocated to beer and wine. Large food chains will deal with large beer and wine producers and the small craft beer and wine makers will be shut out of the market. Will there be problems with underage checkers and sackers/caddies handling and selling liquor? Grocery stores have enough to sell, pharmacies, flowers, greeting cards. Why not plumbing supplies, roofing material, and used cars?
Denver Red Rocks Schedule
Celebrate the 75th anniversary of the world's only naturally-occurring, acoustically perfect amphitheater
Ozomatli
Wed, Jun 15
7:00 PM
Citizen Kane
Thu, Jun 16
7:30 PM
DeVotchKa with the Colorado Symphony
featuring Ozomatli
Fri, Jun 17
7:00 PM
Gramatik
Sat, Jun 18
6:30 PM
ODESZA
Sun, Jun 19
7:30 PM
Bob Dylan and His Band
Mon, Jun 20
7:00 PM
Ferris Bueller's Day Off
Wed, Jun 22
8:30 PM
Wish I'd Said That
The lack of money is the root of all evil. ~ Mark Twain
For the rich, there is therapy. For the rest of us, there is chocolate. ~anonymous
Excerpt from Murder in the Rockies
"Miss LaRue, would you rather have me ask my question
en Francais?
"
"
Oui,
as you wish,
monsieur
." Lilly LaRue looked him in the eye, unsmiling.
Coyle quickly realized she had called his bluff. He thought he recognized a twinkle of merriment in her blue eyes. "I apologize; the jury probably would not understand French. I propose that we stick with English at this time. You seem to be comfortable in English." Coyle tried to recover. He could feel the red in his cheeks.
"Okey Dokey," she said with a devilish smile. "And you may call me Red if you prefer."
"Miss LaRue, normally we ask a witness about his or her name, address, and occupation. In the name of brevity and propriety I'll skip that part and ask some questions that have more relevance to the case."
There were scattered snickers among the spectators as to why Coyle skipped the question about occupation.
Get your print or Kindle copy:
To order your copy of Murder in the Rockies, at Amazon,
left click on the link below:
http://www.amazon.com/Murder-Rockies-Andrew-Coyle-Eldon/dp/1938467701/ref=sr_1_1?s=books&ie=UTF8&qid=1406579112&sr=1-1&keywords=murder+in+the+rockies&dpPl=1#reader_1938467701
Barnes and Nobel at:
http://www.barnesandnoble.com/w/murder-in-the-rockies-gary-e-smith/1114675164?ean=9781938467707
.