Quotes
"Mail your packages early so the post office can lose them in time for Christmas." – Johnny Carson
"It is the apathetic person that sees the cause while the charitable person sees the need." – Shannon L. Alder

"Once again, we come to the Holiday Season, a deeply religious time that each of us observes, in his own way, by going to the mall of his choice." – Dave Barry

"For me, I think everybody with half a heart tries to do their best to do their part of good during the holiday season." – Darren Criss
"No matter how poor, or how bad your situation, there is somebody who can use your help." - G. Eldon Smith

University of Colorado Nobel Laurarates
According to a University of Colorado Boulder alumni publication, the University has had four Laurarates plus one department which shared the honor with Former Vice President Al Gore.
2007 Nobel Peace Prize With Al Gore
Several CU-Boulder research faculty from the National Snow and Ice Data Center shared the 2007 Nobel Peace Prize with former Vice President Al Gore for their contributions to the Intergovernmental Panel on Climate Change.
2005 Nobel Prize in Physics -- John L. Hall
Adjoint Professor John Hall won the 2005 Nobel Prize in physics for his contributions to the development of laser-based precision spectroscopy, including the optical frequency comb technique. More >> 2001 Nobel Prize in Physics -- Carl E. Wieman and Eric A. Cornell
Distinguished Professor Carl Wieman and Professor Eric Cornell won the 2001 Nobel Prize in physics for creating a new form of matter called Bose-Einstein condensate.
1989 Nobel Prize in Chemistry -- Thomas R. Cech
Distinguished Professor Thomas Cech won the 1989 Nobel Prize in chemistry for his discovery that RNA in living cells is not only a molecule of heredity but also can function as a biocatalyst. More >>

Avalanche Hockey
The Colorado Avalanche Hockey Team is now officially, statistically, and literally the worst team in the National Hockey League. The Avs have the fewest points in the NHL. Two points for a win and one point for a tie. Avs have 23 points (11 wins and one tie) while the Chicago Blackhawk lead the Central Division with 44 points. Above the Avalanche, the next lowest is Vancouver in the bottom of the Pacific Division with 26 points.

Colorado played Florida, Friday Dec. 16, in Devner. The Panthers played the night before and crossed the country to face the Avs in the second game of what is called a back to back. The Avalanche had the day before to rest and were fresh. Florida won 3 to 1 in spite of Colorado having a one man advantage on six occasions because of penalties. Bringing their at home record to 4 wins, 10 losses, and 1 tie. On the road they have a reasonable 7-7 reccord for away games.

The Avalanche has some high draft choice players: Matt Duchene first reound 3rd pick in 2009; Tyson Barrie third round 64th pick; Gabe Landskog first round 2nd pick; Nathan MacKinnon first round 1st pick. Goalie Semyon Varlamov, if not a great goalie, is considered a very good goalie (at times excellent.) Being selected high in the first or second round of the draft is supposed to guarantee the player will be outstanding. They already changed coaches, supposedly for the better.

Update
Avalanche falls to the Winnipeg Jets 4-1 in Winnipeg Sunday December 18. Disregard the win-loss information above the Avs now stand at 4-10 at home and 7-8 on the road. Their record is now an embarrassing 11-18-1, seven games below .500, and 25 points below the Division leading Blackhawks.

So what does is take for the Colorado Avalanche to play at the level that is expected of them? Nobody has a specific suggestion. Your opinion is as good as the "experts" in the new media.
Downdate
After a 6-0 loss to Toronto the worst team in the NHL (Colorado Avalanche) now has a:
five game losing streak
eight game home losing streak dating back to early November
overall record of 11-20-1 not quite two losses for each win

Holiday Trivia Quiz
i. Which company was the first to use Santa Claus in their advertising?
a. Coca Cola
b. Pepsi Cola
c. 7 Up
d. A&W Rootbeer
2. Which president was the first to decorate the White House Christmas tree?
a. Franklin Pierce
b. Benjamin Franklin
c. George Washington
d. Abraham Lincoln
3. The name of Scrooge's dead business partner?
a. James Willcot
b. John Mantis
c. Jacob Marely
d. Jimmy Booth
4. Which ocean is Christmas Island in?
a. Pacific Ocean
b. Atlantic Ocean
c. Indian Ocean
d. Arctic Ocean
5. Hanukkah lasts for how many days?
a. One
b. Five
c. Seven
d. Eight
Answers Below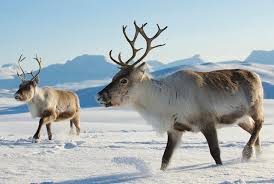 Answers
1. a) Coca Cola
2. a) Franklin Pierce
3. c) Jacob Marley
4. a) Pacific Ocean
5. d) Eight Days

Comments
Please leave your comments in the form under the Tab "Contact Us"