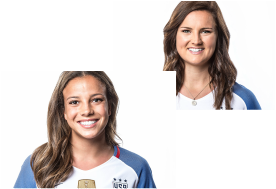 Quotes
Congress is so strange. A man gets up to speak and says nothing. Nobody listens -- and then everybody disagrees. ~-Boris Marshalov

The incestuous relationship between government and big business thrives in the dark. -Jack Anderson

The only way you can do that Balance The Budget, Decrease Taxes, and Increase Military Spending is with mirrors, and that's what it would take. -John B. Anderson

There never was a good war, or a bad peace. -Benjamin Franklin

Denver Broncos
Three good quarterbacks, zero great quarterbacks. This is the first time the defending Super Bowl Champion started the next season not knowing who would be their starting Quarterback. Coach Kubiak has taken a two prong approach to solve the problem. 1. No more talk about Defending Champions. Last year was last year, and this is a new season. Everybody starts even. 2. Running Game. Kubiak likes to rely on running more than the Payton Manning influenced scheme allowed.

Given that Montee Ball from Ohio State was a bust, the Bronco brain-trust has been bashful about drafting Running Backs. Let's take a look at what the stable of RBs and FBs holds for this year.

C.J. Anderson was last year's best rusher for the part of the season he was the starter. The question mark, why was he not the full time starter. Answer: inconsistency.

Ronnie Hillman, a third round draft choice, had the most rushing yards last season for the Broncos. He has a quick start at the snap of the ball and overall speed. His weak point is he plays small and does not overpower pro-defenders.

Followed by two college stars: Kapri Bibbs who set a single season rushing record [1,741) in his only season at Colorado State. Then he spent two years on the Bronco practice squad. The other college star, rookie Devontae Booker from Utah who at 5'11" 219 lbs. is a bigger back with lots of college statistics on his resume.(In our opinion, the most likely to make the squad and get playing time.}

Full Backs! Seldom used in last year's single back sets, but probably will see more action this year.
Juwan Thompson at RB and FB has experience and versatility if he can stay healthy and injury free.

Virgil Green TE who can also play FB. He probably needs to show well at FB to make the team. John Elway likes him and wants to find a way to use Green's talents.

Andy Janovich FB is the biggest of the group at 6'1" 238 pounds. Does all the things a FB is asked to do, plus he is a talented special team player. Some observers rate Janovich as number one on the depth chart.

In the first full week of training camp it is too early to make predictions. The Quarter Back situation is still the most intriguing and most watched competition.

Riddles
1. On top of a computer is a bomb. Around the computer is a hair brush, keys, and a boiled egg. When the explosion comes, which is destroyed first?

2. What begins with T and ends with T and has T in it?

3. What body part is pronounced as one letter, has three letters in it, and only two different letters are used?

Olympics 2016
U.S. Woman's Olympic Soccer Team
Lindsey Horan, hometown Golden, Colorado, made history as the first female player in U.S. history to sign a professional contract straight out of high school, traveling to Europe to play for Paris Saint-Germain in July of 2012 soon after her graduation. Returned to the U.S. 2015 to play on the Woman's National Team roster for the first time since making her debut in 2013.

Mallory Pugh, hometown Highlands Ranch, Colorado, the youngest player in the U.S. Women's National Team. scored a goal with a header against Ireland making her the 19th U.S. female player to score in their debut and the 6th youngest goal scorer in U.S. history




Lindsey Horan





Mallory Pugh

Two Colorado players on the Woman's Olympic Soccer team. Yea!

Russian Doping Scandal
It is still unclear how many Russian athletes will be allowed to compete in this year's Olympic games.

Over the Weekend
Colorado Rockies rookie shortstop,Trevor Story, hurt his wrist making a tag to put-out a runner, and shortly after, in a head first-slide into a second base. The combination of the two plays, one defensive and one offensive, damaged the wrist badly enough to require surgery, and put Story on the inured list for at least eight weeks. Story was leading the league in home runs with 27.

The Denver Dragon Boat Festival attracted between 125,000 to 150,000 people over the two days, making it the largest Dragon Boat Festival in the country. In addition to multiple teams competing two at a time, there were Asian food and display booths, with Asian entertainers to feed and entertain the crowds at Denver's Sloan Lake.

Riddle Answers
1. the bomb
2. teapot
3. eye

Comments
Please leave your suggestions, questions, and remarks on the form under the menu item "Contact Us."