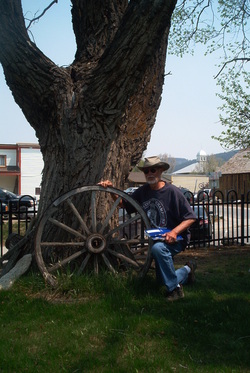 Research





A visit to Barney Ford house in Breckenridge, CO. Ford operated a restaurant just down the hill from his home. He had successful restaurant and hotel ventures in Breckenridge, Denver, and Cheyenne, WY.

Only a few years earlier he was an escaped slave.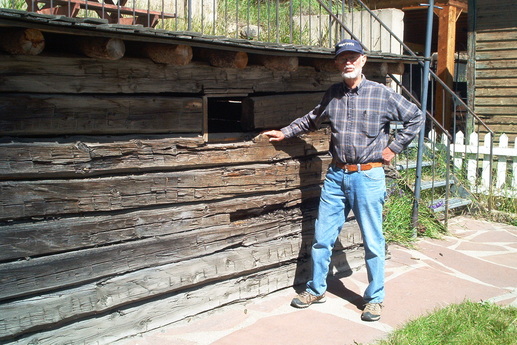 Doing research in Leadville, CO, a town located at 10,400 feet above sea-level in elevation . It is called the Two Mile High City. It was the home of J. J. Brown and his wife Margaret (who you might know as the Unsinkable Molly Brown.) This cabin was moved to museum grounds from where it was actually somebody's home in the late 1870 and early 1880s.
Excerpt from Murder in the Rockies
Judge McSlee then turned his attention to the two attorneys for the first time. "Counsels, please approach the bench."
Jake Blume and Andrew Coyle walked to the judge's bench. Jake was confident, and Coyle was hurting. Judge McSlee leaned forward from his seat on high and spoke down at the two lawyers in a loud whisper. "We have a dress code here, Mr. Coyle. Technically you are wearing a tie and the vest counts as more than showing up in shirtsleeves. So technically you are in acceptable attire. Speaking personally, I don't think your imitation of a hog farmer or sewer worker is acceptable. Furthermore, I don't know what happened to your hand, but bandages won't get any sympathy from me. I don't even want to hear about the eye. Jake, say hello to your wife and kids for me. You may be seated, gentlemen." McSlee went back to sorting his notes.
"But Your Honor, I—"
Palindrome (I love Palindromes)

Campus motto: Bottoms up Mac.

Comments
Please leave your comments and questions in the box below labeled "Add Comments."