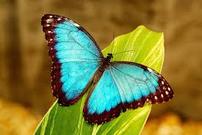 Quotes About Writing
Begin with an individual, and before you know it you have created a type; begin with a type, and you find you have created – nothing..
~F Scott Fitzgerald

There's no money in poetry, but then there's no poetry in money either ~ Robert Graves

It is perfectly okay to write garbage—as long as you edit brilliantly. ~C. J. Cherryh


College Football
Tonight, Friday, University of Colorado vs. University of Washington for championship of the Pac-12. Mountain time 7:00, local TV KVDR Channel 12. Go Buffs! Huskies won big time 41-10

Skiing
Mikaela Shiffrin of Vale a slalom skier will test her skill on the downhill at Lake Louise, Canada in this weekend's World Cup. Lake Louise unoffically named Lake Lindsey because of Lindsey Vonn's domininance skiing there but Lindsey has a broken arm and will miss some competions.
Mikaela placed 18 in her first Downhill competition. ..she will do better. Our opinion is based on how well she skis in the slalom.

Denver Broncos
Quarterback Trevor Siemian has a foot injury and will be replaced by Paxton Lynch. Lynch was the Broncos first draft choice and the Broncos want to see him in action. This week the opponent will be Jacksonville


Colorado Avalanche
Hockey teams are given points for wins and ties. The Colorado Avalanche are tied with the Phoenix Cyotes for the fewest number of points in the NHL. How the Avs with so many players drafted high in the draft can be in last place is a mystery. Speaking of mysteries, have you checked out "Murder in the Rockies" a good mystery novel of 1890s Denver and a great gift.

History of Denver Television
For the last two weeks we have discussed the history of the first four television channels. We must include Channel 6 public television and eventually an additional "educational" channel on Channel 12. They were identified as KRMA and KBDI respectively. They both are affiliated with Public Broadcasting System (PBS). KBDI is a secondary affiliate.

KDVR, Channel 31, went on the air in 1983 and joined the Fox system 1987. Fox got a big boost when they landed a National Football League contract to televise NFL games in 1994.

Cable had been around primarily to provide decent TV receptions to western communities on the other side of the mountains. The Denver City Council awarded a monopoly contract to Mile-Hi Cable for Denver. TCI which served the suburbs bought Mile-Hi and eventually became Comcast which at the moment is the cable company for the Denver metro area. Satellite companies joined the competition. The primary companies are DirecTV and Dish Network. With Jones Network and Hughes rounding out the picture.

The upshot of all of this is that almost every home has either cable or satellite television and more that a hundred channels to chose from. We have gone from a set in the living room with one channel to various handheld devices with innumerable apps and even full length movies to watch.

Opinion
Sandwiches of leftover turkey are the best part of Thanksgiving.

Places to Visit
Last week we visited an interesting place that has been around for a while but we had not taken the time to go there. The Butterfly Pavilion in the Denver suburb of Westminster has many educational exhibits with with specimens. But the feature attraction is the room with around 1,000 (who is going to count them) live butterflies, flying around in natural habitat, trees, bushes, fountains, ponds with high humidity. Butterflies and moths fly just over people's heads or sometimes land on them. There are butterflies of every imaginable color, shape, and size from all over the world.

We happened to be there at release time when butterflies and moths just out of the cocoon are released for their first flight. The demonstrator releases them one at a time and identifies each species as she gives them a gentle toss in the air as a head start. Some are not ready to fly just yet but are picked up by a person with rubber gloves and given a place to rest until are ready. Some land on the heads and shoulders of the crowd. People were asked not to touch them until the person with rubber gloves could remove the butterflies. Human touching can kill these delicate creatures.

The Butterfly Pavilion is a great place to take children. If you are in the Denver area put that on your must see list.


Comments
Please leave your comments in the form under the tab "Contact Us." We would like to hear from you.