Update
QB experiment over, Trevor Siemian is for-real. Threw for 4 Touchdowns and a bushel of yards. Thomas and Sanders each had 100+ receiving yards . 9 different receivers caught passes in the third game. Broncos 3-0 wins and losses. Offensive line showed depth and versatility as they mixed and matched when players were hurt and came back. Guards playing Tackle etc. The most penalties (both sides) of any game I've seen that did not involve the Raiders.

Quote
I don't dwell on my age. It might limit what I can do. As long as I have my mind and health, it's just a number.
~ Nola Ochs

Sports
This the wonderful time of year when overlapping seasons cause most sports to be going at the same time.

Football
The Bronco season is underway with the third game. The experiment with the rookie QB is still undecided. After two wins against two of the best quarterbacks, Cam Newton and Andrew Luck, the defense looks to be in good shape. The offense can move the ball, but hasn't shown they can finish drives with a touchdown.

Hockey
A new coach, Jared Bednar, replaces the surprise resignation of Patrick Roy behind the Avalanche bench. Bednar's approach stresses speed, which should be a good fit for the Avalanche talent. Training camp underway

Baseball
The Rockies are out of it, but what is new about that. They have high hopes for next year, but this time there may valid reasons for hope. D.J. LeMayieu is leading the league in batting average, and Nolan Arenado is leading the league in both home runs and runs batted in. The rookie pitchers show great promise, especially Jon Gray. New blood is needed in the bullpen.
Vin Scully's retirement ceremony was a little too long but then his tenure as Dodger radio announcer was 67 years, that was long too. When asked about his plans for the future Vin said,"a person that retires at 65 needs to have plans because he might live another twenty years or more, but retiring at 87 my plans are how to go on living."

Soccer
The soccer season seems to go year around and then some.

Greater Sage Grouse
Insead of listing Sage Grouse as endangered or threatened the U.S. Fish and Game Service is trying a new program of collaborative conservation where private and public partnerships work together to improve Sage Grouse habitat across the west. It is important for Colorado and Wyoming to get cooperation from energy companies. An additional $360 million has been to added to $400 million already spent since 2010'

The Sage Grouse is about the size of a small chicken. Their population is estimated to be 200,000 - 500,000 left from what at one time was in the millions. What is special about them is their noisy, jumping-around mating dance.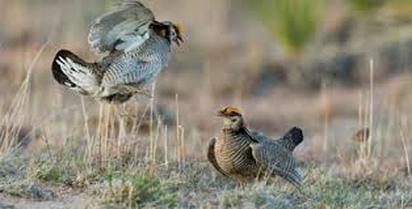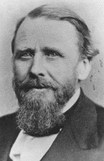 Chuckle
The first half of our lives is ruined by our parents, and the second half by our children.

Places to Visit in Colorado
We all know where Mount Lincoln, Mount Princeton got their names and some know Long's Peak was named after the American explorer who first "discovered" it. What about Mount Evans?

Mount Evans was named for the second governor of Colorado Territory.
John Evans (March 9, 1814 – July 2, 1897) was an American politician, physician, founder of various hospitals and medical associations, railroad promoter, He is most noted for being one of the founders of both Northwestern University and the University of Denver. Abraham Lincoln appointed him second Governor of the Territory of Colorado. He is the namesake of Evanston, Illinois, Evanston, Wyoming, Evans, Colorado, Evansburg, Pennsilvania and Evans Boulevard in Denver. And of course, Mount Evans.

Mount Evans dominates the mountain skyline west of Denver and can be seen from most places in Metro Denver. It is 14,265′ in elevation. The automobile toll road which goes to the top of Mount Evans is the highest paved road in the U.S. As described in last week's list of scenic places to view aspen autumn colors, the drive up the lower parts of Mount Evans from Idaho Springs are usually spectacular.

STOP! Don't try to go on the toll road above Echo Lake to the top of Mount Evans after the first snowfall. The road is closed for the winter though the snow season.

Comments
Please leave your suggestions, questions, and comments in the form under the TAB marked Contact Us.