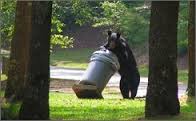 Sports Update
Colorado Rockies rookie shortstop Trevor Story hit his eighth home run in 13 games in a win over Cincinnati. Five home runs were hit on the road.

Quotes
If at first you don't succeed, then sky diving is definitely not for you. ~ Steven Wright
Don't pick a fight with an ugly person, they have nothing to loose. ~ Robin Williams
It is better to be looked over than overlooked. ~ Mae West

Woman of the West
Elizabeth Nellis McCourt was born in 1854 in Oshkosh Wisconsin. Her father, Peter McCourt was a partner in a local clothing store and owner of Oshkosh's first theater, McCourt Hall. Peter McCourt thought it prudent to put her to work at the clothing store. When fires raged through Oshkosh in 1874 and again in 1875, the McCourts lost their home, the clothing store, and the theater. They mortgaged their property to rebuild the home and the business, but this put Peter McCourt deeply in debt, and they lived a much poorer lifestyle.

In 1876, Lizzie McCourt met Harvey Doe. Lizzy and Harvey were married in 1877. They then traveled with Harvey's father to Colorado to look after his mining investments, most importantly his half-ownership of the Fourth of July Mine in Central City. The newlyweds joined the elder Doe in the mining town in the mountains. Lizzie found Colorado enchanting. Around this time was when she may have received the nickname "Baby Doe" a name she was called for the rest of her life.

Inexperience and ineptness keep Harvey from earning a living in mining in the rough and tumble Central City. Harvey and Baby Doe moved to Denver in hopes of finding more opportunities. Baby Doe went along even though she was thinking of divorce.

In Denver a strange sequence of events took place. Although not substantiated, the story persists. Harvey was approached by a man who had a reputation for buying and selling mining property. He told Harvey he had a buyer for Harvey's property, but the buyer was leaving town that evening. Harvey would have to meet the potential buyer that evening or lose out.They were to meet at a certain brothel. At the appointed time, the broker told Harvey to go on inside and wait while the broker went to get the buyer. Unknown to Harvey, Baby Doe and a Denver policeman were waiting in the shadows across the street. Once they saw Harvey go in, they went to the door and pushed the madame aside as they charged to the prey. They found Harvey sitting alone on a sofa in the parlor. With this "evidence" Baby Doe obtained a divorce charging Harvey with adultery.

Baby Doe moved to Leadville, Colorado leaving Harvey Doe wondering what had happened. Baby Doe's only work experience was in her father's clothing store in Oshkosh. She got a job in a clothing store in Leadville. From there, she met Horace Tabor, the richest man in Leadville. The rest of the story has provided material for two operas, one stage-play, one screenplay, and numerous books and articles.

Riddles
1. What is the longest word in the dictionary?
2. What do Pandas have that no other animal has?

Bears Awaken
This time of year, bears are awakening from hibernation and they are hungry. Residents are staying mum about bears foraging for food because of Colorado rules that say a bear gets one chance to be tranquilized, tagged, and relocated. If it is found in human territory again, it must be killed. Glenwood Springs resident Phil Napoletano said, "Ratting them out is just not the thing to do, because a bear only gets one shot (chance)."
Colorado euthanasia policy plus increased hunting has a real impact on the number of bears killed each year. Last year the number of bears killed by hunters was more than 1,000.

Riddle Answers
1. Smiles There is a mile between S----s.2. Baby Pandas

Comments
Please leave your comments, questions, and suggestions under the tab "Contact Us."