"Quotes"
We have always found the Irish a bit odd. They refuse to be English. ~Winston Churchill

Above all else, deep in my soul, I'm a tough Irish woman. ~Maureen O'Hara

I was raised in a very old fashioned Ireland where women were reared to be lovely. ~Anne Enright

If it was raining soup, the Irish would go out with forks. ~Brendan Behan

Saint Patrick's Day
Getting an early start on Saint Patrick's Day, we attended a Denver Brass "Celtic Tales of Love & War" concert over the weekend. The brass band was composed of trumpets, trombones, horns, and euphonium.

For the Saint Pat's concert, they were joined by:
Celtic Colorado Pipes & Drums,
Wick School of Irish Dance,
Rocky Mountain Highland Dancers,
Todd Teske,
Iain and Joanna Hyde.

Celtic Colorado Pipes & Drums played the traditional Scotland the Brave, and Amazing Grace but featured several songs with Denver Brass that were not as familiar. What a great combination - Denver Bass and Celtic Colorado Pipes and Drums.

The Irish and the Highland dancers were a delight to watch. Each group was made up of eight young dance students showing off the Celtic dances they had learned at their respective dance studios. In some presentations both groups combined. Their footwork was remarkable and amazing.

Todd Teske, Irish tenor, is known internationally and has won awards at international competitions. Great voice!

Iain and Joanna Hyde are brother and sister. Iain plays several instruments, but at this concert he played guitar accompanying violinist Joanna. Joanna even threw in a jig and topped that off by playing the violin while Celtic dancing.

Thoughts and Opinions' favorite was a drummer with Celtic Colorado Pipes & Drums who spun and twirled his drum sticks in all sorts of difficult maneuvers, but each time bringing the stick down in time to strike the drum right on the beat.

Missy Franklin
Twenty-year-old Missy Franklin, winner of four gold Olympic medals, lives in Centennial, Colorado with her parents. She is getting excited about the upcoming summer Olympics in Rio de Janeiro, Brazil. Franklin eats six times a day and consumes 4,000 to 5,000 calories a day to fuel her 10, two hour workouts in the water and three hours of dry land workouts each week. Cooking is a hobby. She loves to bake.

Franklin led the University of California to an NCAA national team title before turning pro. After her college swimming career (2 years) she has been looking forward to the 2016 Olympics. Now it's here. She has turned professional for the endorsements because it is difficult to pay for the expenses of going to two Olympics as an amateur. She in fact is planning to compete in the 2020 games which would be her third Olympics.

Of continuing competitive swimming she says, 'You have to keep that love. That's why I am still here. I love to swim, I love to practice every day," Franklin said in a recent interview. "The water ... gives me a space to work through stuff or to not think at all."

Franklin and Colorado Stars coach Todd Schmitz are upbeat about her fitness now. "I feel like I'm stronger than I've ever been," said Franklin. "I just had an unbelievable couple weeks of training that I am so proud of."

Good luck Missy!



Denver Zoo Baby Gorilla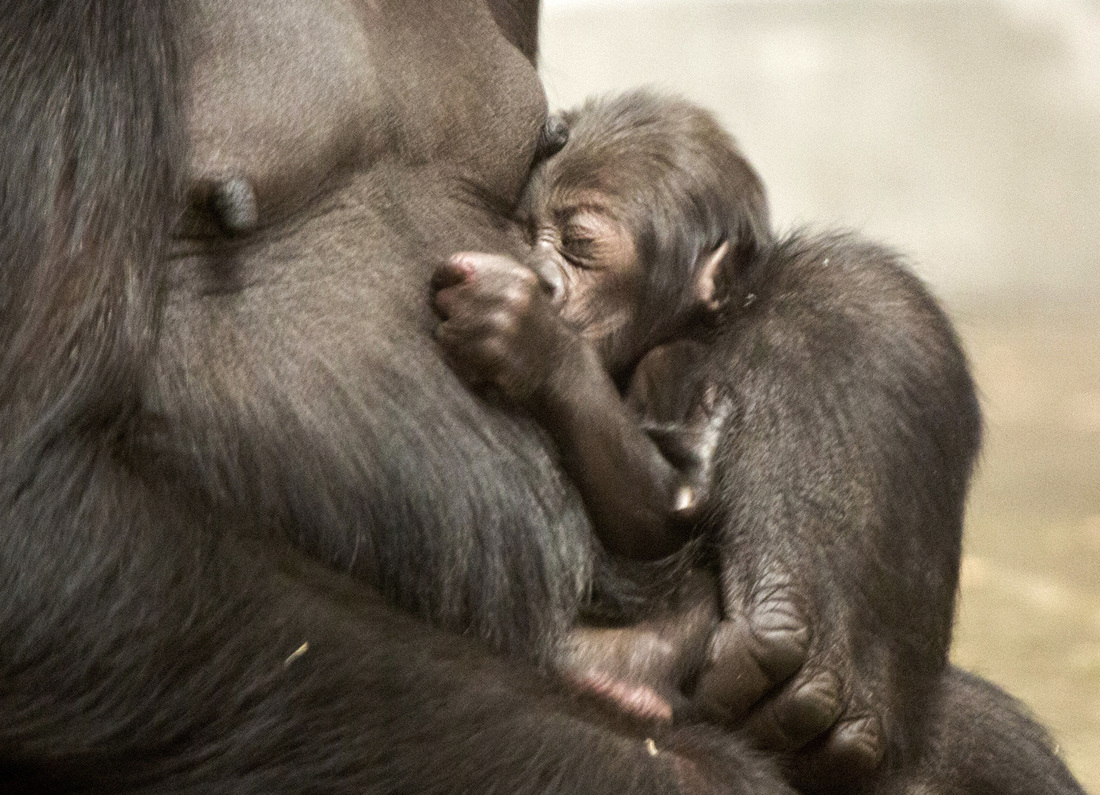 Whimsie Adepa, a lowland gorilla, was born to mother Tinga and father Jim, February 25 in the Denver Zoo. Lowland gorillas are found in west Africa. She will grow to weigh approximately 300 pounds. Males weigh in the neighborhood of 500 pounds.

Lowland gorillas are social animals that live in family groups of about 10 individuals. Numbers of gorillas are decreasing alarmingly.

Comments
We would like to hear your comments. Use the "Contact Us" tab to give us your thoughts and opinions.