Quote
"Three weeks into spring training and the Colorado Rockies have not been eliminated from the wildcard chase yet." ~G. Eldon Smith

Sports Updates
Lindsey Vonn
Early this week, Lindsey Vonn skied with a hairline fracture in her left knee and won the race anyway. (As we reported before.) Today she was told if the hairline fracture got worse it might require surgery and end her career. Vonn announced she is ending her season early to take care of her knee.

SOLDEU-EL TARTER, Andorra — Hampered by a fractured left knee, Lindsey Vonn managed to extend her overall World Cup lead by placing 13th in an Alpine combined event on Sunday, while Marie-Michele Gagnon of Canada took the win.Vonn crashed in Saturday's super-G race after catching a spot of soft snow. She was brought down the hill on a rescue sled and underwent tests in a hospital. She later said she had sustained a hairline fracture

''Yesterday, I thought I wouldn't be able to ski today,'' Vonn said. ''But there was a small chance and I believed in it. With this mindset, a lot is possible. Vonn inspected the course for the first leg and made one run on the warmup course before deciding to actually start. She trailed the then leader, American teammate Laurenne Ross, by 0.36 halfway down the course but won by more than a half-second on her teammate with a strong finish.

Vonn screamed for joy after finishing, holding both arms and ski poles up in the air while waving to the spectators.

Payton Manning
Manning will not announce his decision this week. Speculation is that the Broncos will not invite him back. Therefore his decision is whether to play one more year with another team or retire.

Avalanche Went Shopping
Avalanche General Manager, Joe Sackic traded Alex Tanguay and two prospect for Mikkel Boedker from Arizona. Last week he traded for Shawn Matthias of Toronto Maple Leafs. Sackic also acquired Eric Gelinas from New Jersey. Boedker and Matthias will be free agents at the end of this season, and Gelinas will be a free agent at the end of next season. All three are potential "rental" players.

Veteran Tanguary has not scored many goals (4) this year but used his experience to make his line better. The trade ended his second tour with the Aves. His first tour was with glory years of the Avalance.

Mesa Verde News
Officials at Mesa Verde National Park have decided to close the cliff dwellings at Spruce Tree House to visitors indefinitely. Visitors to the park will still be able to observe that particular group of dwellings from an overlook near Chapin Mesa Museum. The third largest cliff dwelling was closed because of rockfalls and dangers to visitors. There have not been any announcements about plans or schedules for repairs.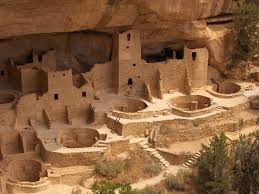 Officials explained, "In November 2015... the arch crack system above Spruce Tree House was inspected and any loose material was removed," park officials said. "However, other rock fall concerns were identified during this process, and Mesa Verde has determined to keep Spruce Tree House closed for the foreseeable future, until a full geotechnical assessment can be performed."

Mesa Verde National Park will still be an interesting place to visit. Rangers will be on hand at the overlook to answer questions.

More Movies Filmed in Colorado
Because of reader interest and suggestions of missed movies that were left out, we have decided to add to the list of movies made in Colorado. We hope some of your favorites old and new have been included in the second group.

The Hateful Eight (2015)
Filming Location in Colorado: Telluride
The 8th feature film by Tarantino follows the story of several bounty hunters who are trying to survive during a terrible blizzard in 1870's post Civil War Wyoming. The cast of "The Hateful Eight" includes Tarantino go to favorites Samuel Jackson ("Pulp Fiction") Michael Madsen (Reservoir Dogs) as well as Kurt Russell, Channing Tatum, Tim Roth and Jennifer Jason Leigh.


Table 47 (2015)
Filming Location in Colorado: Castle Rock, Greenwood Village, Franktown
Directed by Jeff Kingery and written by Michael Brody, Table 47 is the first feature for Double Play Films, a Colorado company, and boasts an all Colorado cast and crew. In Table 47, a bar owner falls for a married woman with an abusive husband and plans to murder him, but soon discovers he's the victim of an elaborate con…one he may not survive.


Imagine That (2009)
Filming Location in Colorado: Denver
Eddie Murphy stars as a corporate executive who is at the end of his rope until his young daughter's imaginary world provides him with the inspiration he needs to manage his career woes. With Eddie Murphy and Thomas Haden Church.


For Love of the Game (1999)
Filming Location in Colorado: Aspen, Glenwood Springs
A washed up pitcher flashes through his career.


Indiana Jones and the Last Crusade (1989)
Filming Location in Colorado: Alamosa, Cortez, Pagosa Springs, Cumbres & Toltec Railroad in Antonito
Indiana Jones embarks on an adventure to find both "The Holy Grail" and his father, Dr. Henry Jones Sr. (Sean Connery), who is also searching for the Grail. Together, the two fight the Nazis as well as many other obstacles in order to reach it.

Christmas Vacation (1989)
Filming Location in Colorado: Breckenridge
Chevy Chase stars again as Clark Griswold, whose family Christmas celebration turns into a disaster as he tries to entertain and accommodate his challenging family guests.




Butch Cassidy and the Sundance Kid (1969)
Filming Location in Colorado: Durango, Telluride, Silverton
In this classic film, Butch (played by Paul Newman) and Sundance (played by Robert Redford) are a pair of Western robbers as well as best friends. The two are followed through the West by a special posse who seem to lurk around every corner.



IN CLOSING
At what age is it appropriate to tell my dog that he's adopted?
I intend to live forever… or die trying.
Murder in the Rockies a real rough and tough (with love and history thrown in) murder mystery..