Quotes
A Christmas Story has always meant a lot to me personally. ~Peter Billingsley

Jean Shepherd was a great writer and narrator. I remember listening to his stories on PBS, Sunday nights. I am glad he was able to see so many of his stories amalgamated into A Christmas Story, the movie.
~G. Eldon Smith

Traffic Stop
Cop: Reverend, have you been drinking?
Reverend: Just water, officer.
Cop: Then why do I smell wine?
Reverend: Good Lord ! He's done it again!

Colorado Makes Music
In 1893, at the age of 33, Katherine Bates, an English professor at Wellesley College in Wellesley, MA had taken a train trip to Colorado to teach a short summer school session at Colorado College. As she crossed more than half the country, several of the sights on her trip inspired her, and they found their way into pieces of a poem.

At the top of Pike's Peak, as she observed the vast plains below her, she remembered the snippets of the poem. The words of the poem started to come together for her, and she wrote them down upon returning to her hotel room. The poem was initially published two years later in The Congregationalist to commemorate the Fourth of July. It quickly caught the public's fancy.

Several existing pieces of music were adapted to the poem. A tune composed by Samuel A. Ward was generally considered the best music as early as 1910 and is still the popular tune today. Ward's music combined with Bates's poem were first published together in 1910 and titled "America the Beautiful."
Bates was fortunate since the song's popularity was well established by the time of her death in 1929.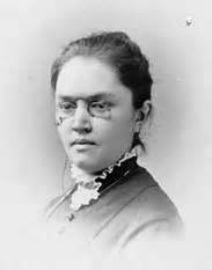 Katherine Lee Bates whose poem was the basis for
America the Beautiful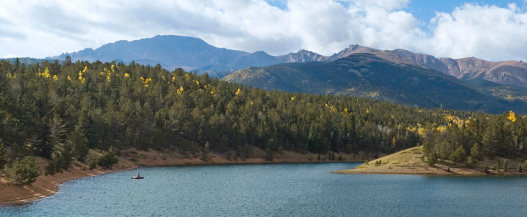 Pikes Peak in background, elevation 14,115 feet above sea level


Opinion
The episodes of the Big Bang Theory in which Bob Newhart appears as Dr. Proton are the funniest in the series. Some comedians can read a telephone book, and make you laugh. Bob Newhart can read the warning label on a pack of cigarettes and make it hilarious.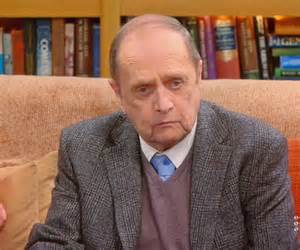 Early in his career, Newhart made records in which he was talking on the telephone and the other person could not be heard. From Newhart's questions and answers one could imagine the whole conversation. If you gets a chance to hear one of the recordings, I wholeheartedly recommend you do it. You'll be a happier person. And that's my opinion.

Season's Greetings
Irrespective of religious preference all people are urged to love each other this time of year. If you can't love them...tolerate them, tolerate all year long, Maybe by the end of the year you'll find that you love them. That's my wish for this season.


Comments
We would like to hear your thoughts and opinions. Use the "Contact Us" tab in the menu above.