Updates
Americans Remember December 7, 1941
Japanese fighter aircraft attacked the U.S. Navy fleet at Pearl Harbor, Hawaii, 75 years ago. Looking forward to Christmas Holiday leave, an unusual number of ships were tied up at the Pearl Harbor Naval Base. The planes bombed and attacked 8 battle ships, 3 cruisers, and 3 destroyers. Over 2,400 Americans were killed and many more wounded. Thus America and Japan were at war. Japan had overwhelming numbers and control of the Pacific.

In Colorado, 1942, a Japanese Internment Camp was hastily builted and named Amachi in the southeastern part of the state. Japanese CITIZENS, imigrents and native born citizens, living on the westcoast were told they were to be moved. Homes and property were sold at drasically reduced prices or simply abandonded. The people were told they could take one suitcase and were herded on to buses and trains to where they were not told. People in Colorado in the hysteria of the war and fear of espionage said they did not want Japanese in their state.

Governor Ralph Carr said, "If you harm them, you will have harm me first." After the war, many Japanese stay in Colorado and became our most productive citizens. Carr was one shining light in a dark time of our history.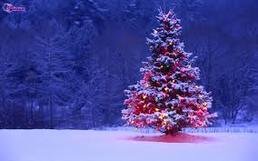 Writers' Quotes
"I don't care if a reader hates one of my stories, just as long as he finishes the book." ~
Roald Dahl
"All good books are alike in that they are truer than if they had really happened." ~
Ernest Hemingway
"If one cannot enjoy reading a book over and over again, there is no use in reading it at all."~
Oscar WildeFrom the World of LiteratureMile Befeler
released his latest book this month
Senior Moments A
re Murder
: A Paul Jacobson Geezer-Lit Mystery
by Mike Befeler. In this, the third of the Paul Jacobson Geezer-Lit Mystery Series, cantankerous octogenarian Paul Jacobson must solve a series of murders while struggling with the problems of his short-term memory. Consider a male Miss Marple. Listed on Amazon and Barnes & Noble.
Colorado Cowboy Poetry Gathering: A Festival of Western song, poetry & storytelling. January 19-22 at The American Mountaineering Center, 710 10th Street, Golden, CO 80401. If you are familiar with cowboy peotry, you know the poems are generally hilarious. As the Website says, "All performances are backed by our 100% Laugh-Out-Loud-Guarantee." You don't have to be a cowboy to appreciate this.
Murder in the Rockies
makes a great gift for the history buff or the mystery fan. It also has some humor. This historical mystery is also listed on Amazon
http://www.amazon.com/Murder-Rockies-Andrew-Coyle-Eldon/dp/1938467701
and is at Barnes & Noble.
Christmas Tree Quiz
. 1. When do most Americans put up a Christmas tree?
a) Weekend After Thanksgiving
b) Second Week of November
c) Second Week of December
d) On Christmas Eve
2. Where are most Christmas trees grown?
a) Wild Forests
b) Tropical Jungles
c) Tree Farms
d) Desert
3. What were the first artificial Christmas trees made of?
a) Goose Feathers
b) Metal
c) Chicken Feathers
d) Plastic
4. What kind of origins does the Christmas tree have?
a) Christian
b) Buddhist
c) Pagan
d) Hindu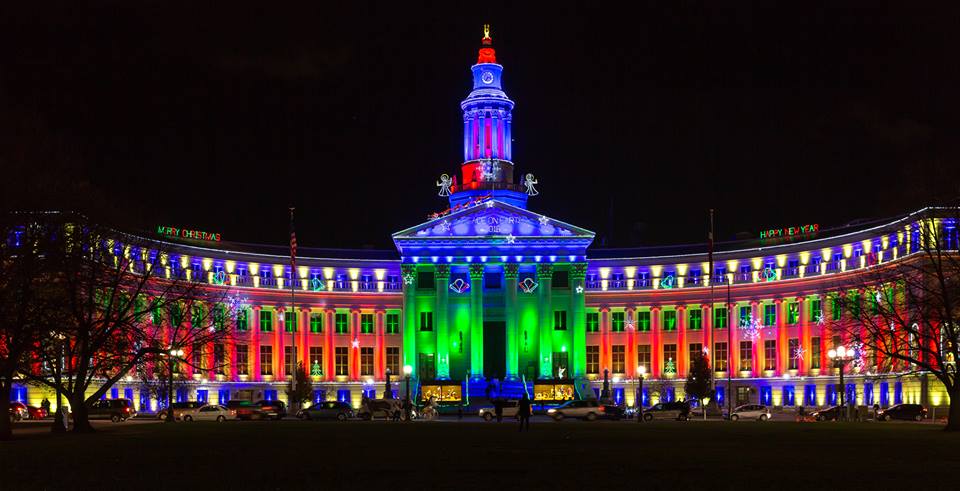 Mayor Ben Stapleton gave the okay and $400 to illuminate the front of City Hall in 1926.
The lighting of the City and County Building (Denver City Hall) has been a holiday tradition ever since. One problem arose when a few people protested the manger scene on government property. Separation of church and state.

Answers
1. First weekend after Thanksgiving
2. Tree Farms
3. Plastic
4. Pagan

Comments: Please comment in the form under the "Contact Us Tab."