Quotes

A fanatic is one who will not change his mind and will not change the subject. ~Sir Winston Churchill
(Trivia: Winston Churchill was born in a ladies-room at a dance.)

Personal Hygiene
Unlike clothes and shoes, a toothbrush should never be a hand-me-down item.
Plucking unwanted nose hair is a time-consuming job. A cigarette lighter and a small tolerance for pain can accomplish the same goal and save tedious time.
Proper use of toiletries can be used to postpone bathing for several weeks.
Dirt and grease under fingernails alter the tastes of finger foods and tend to detract from a woman's jewelry.
Toenail clippings should be scooped into a neat pile and stored for later pick-up.

Ski Conditions at Representative Colorado Ski Areas

Report current as of: Nov. 27, 2015
.
Mid-Mtn.
. Lifts Open
Arapahoe
26.0" 4/8
Aspen Mountain 14.0"
3/8
Copper Mountain 20.0" 8/23

Crested Butte
19.0
" 5/15
Eldora
26.0" 7/11
Monarch . 22.0" 4/6
Steamboat 21.0"
5/18

Telluride 28.0" 9/18
Winter Park 25.0" 17/26
Vail 21.0" 11/31
Aspen Highlands
(Closed)
Buttermilk
(Closed)
Howelsen
(Closed)
Powderhorn Mountain Resort
(Closed)
Silverton
(Closed)

Cooper
(Closed)
Sunlight Mountain Resort (closed)

If your area of interest is not listed here, contact them directly, or
go to their website. Their status may have changed after this weekend's snow.

Holiday Shopping
Murder in the Rockies is available at most fine bookstores or you can shop online at electronic book retailers like:
http://www.barnesandnoble.com/w/murder-in-the-rockies-gary-e-smith/1114675164?ean=9781938467707

Words to the Wise
Always say, "Excuse me," after getting sick in someone else's car.
Never take a beer to a job interview or ask if they press charges.

Women skiers
Could (or should) teammates be rivals? Possibly two women from Vail, Colorado will vie for the Overall World Cup Championship this season. Tina Maze of Slovenia and Anna Fenninger of Austria are not racing this year. That leaves Lindsey Vonn as the favorite and Mikaela Shiffrin as a possible challenger. Shiffrin has added Super G to her list of events, which will give her more opportunities to earn overall points. Lindsey Vonn competes in the Super G and Downhill "speed" events.
Shiffrin said, "It is in the back of my mind, honestly. If I ski really well in the GS and the Slalom this year and I get some World Cup points in the Super G, I think the overall is within my reach. Lindsey is a huge favorite."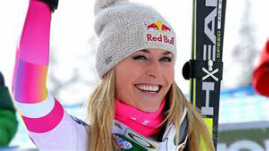 Update
Lindsey Vonn favorite to win the World Cup Overall Championship
Vonn won the Women's World Cup downhill at Lake Louise for her 68th overall first place finish in World Cup competitions. She already had the record for most wins. This win added to her record..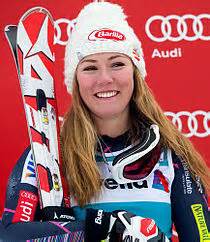 Mikaela Shiffrin teammate and rival


Mikaela won the first two World Cup slalom events Saturday and Sunday (11-28-29). On Saturday her margin of victory over second place was an astonishing 3.4 seconds, a record in that event where first and second are measured in hundreds of seconds..

Comments
Leave your comments in the "Contact Us" section in the menu above. We would love to hear from you!