Quote
"Happy Christmas to all, and to all a good night." ~ Clement Clarke Moore

North Pole, Santa's Workshop, Colorado Springs, Colorado
Santa's Workshop is an amusement park North of Colorado Springs, open May 16 - December 24, Hours 10:00 to 5:00. The park is especially busy from Thanksgiving until Christmas Eve. Santa is getting ready for his Christmas Eve trip around the world and the park will close at 4:00 P.M.
The are rides, Family Rides and Kiddie Rides. There are a total of almost 30 amusement rides and admission allows an unlimited number of rides per person. Kiddie rides don't allow adults and certain rides don't allow children under a specific height to ride alone. You will find plenty to do no matter height or age. There are also gift shops. The star attraction is a visit with Santa Claus. No Pets are allowed in the park. Weather is unpredictable; bring clothing suitable for the mountains (7,500 feet in elevation).
Go early (9:30) if you can, to get a parking place and avoid the longer lines that will form later in the day. From I-25 take U.S. 24, coming from the north right turn on 24. Coming from the south on I-25 turn left on
U.S. 24. Follow U.S. 24 diagonally northwest for approximately 10 miles.


Colorado Moose
Not exactly a reindeer, can't pull Santa's sleigh,never been seen to fly in the sky, not one has a red nose, but the moose is a bigger version of the puny reindeer. The moose, in fact, is the largest member of the deer family.

The following from The Denver Post August 2015
Until the late 1970s, only a few stray moose would wander into northern Colorado from herds in Wyoming. These strays were probably just transient animals seeking new habitats, but even though Colorado high country has excellent moose habitat, they never came in large enough numbers to establish a stable population here. Biologists think moose might have been expanding their ranges slowly southward and may have established themselves in Colorado on their own.
Wildlife managers and biologists, however, decided to give the moose a boost in the right direction. The reintroduction of moose to Colorado is currently the most successful program of its type for Parks and Wildlife to date. Colorado now boasts a moose population of approximately 2,500 animals. (Probably even more since this article was written.) While other areas of the state are experiencing thriving populations, State Forest State Park east of Walden still presents the best chance to see one of these majestic creatures. Observing moose is a favorite of wildlife watchers. They are large and impressive and tend not to spook like a deer or elk. This can also create issues if you don't understand their behavior. Moose are a very dominant creature. They are territorial and protective of their young. As stated earlier, they do not spook off the trail and quite often not only stand their ground but will charge. Many of my outdoor friends think a moose can be more dangerous than a bear.
While getting too close is a factor, dogs can be a dangerous catalyst. Moose see dogs as a wolf, which is their number one predator. The typical reaction of a moose to a dog is to attack in self-defense, stomping the dog and often the dog's owner. This happens if the dog is on a leash or runs back to the owner when attacked. There have been a number of moose attacks in Colorado and all but one involved a dog.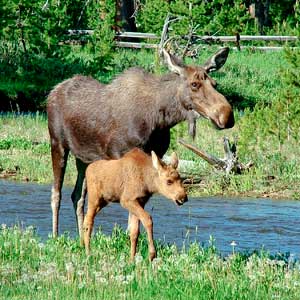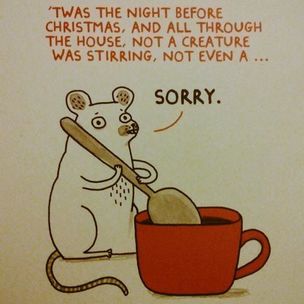 Update
Only Monday and it is already time to update. The Avalanche is at the bottom of their division in wins and losses. The Broncos have lost seven games, Colorado University is out of the bowl picture with a 5-7 record. Miakela Shiffrin is the only Colorado winner. At the World Cup Meet at Killington, Vermont, Shiffrin won the Slolom event.