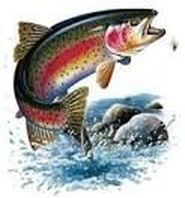 Quotes
We learned about honesty and integrity... that the truth matters... that you don't take shortcuts or play by your own set of rules... and success doesn't count unless you earn it
fair
and square. ~Michelle Obama
A bank is a place where they lend you an umbrella in
fair
weather and ask for it back when it begins to rain. ~Robert Frost
Everyone knows that life isn't
fair
. Saying it's not
fair
suggests that you think life is supposed to be fair, which makes you look immature and naive. ~Travis Bradberry
To all 4H'ers who count down the days to the
fair
. ~4H motto
My favorite time of year?
Fair
season. ~4H motto
Colorado County Fairs
There are almost sixty county fairs in Colorado, each with it's own personality and appeal. Some are urban, most are rural. Here are some examples of favorites.
Boulder County Fair and Rodeo (the one I grew up with) Longmont , Colorado, July 29-Aug, 6
Archuleta County Fair
Pagosa Springs Aug. 3–6, 2017
the blindfolded lawn-mower races — 5K race -- and the pie-eating contest.
Larimer County Fair
Loveland
Aug. 4–8, 2017
Highlights include the Dog and Pony Show, Kids Pedal Tractor Pulls and Moo U, a guided livestock tour
Many have rodeos or musical entertainment, most have live stock and baking competitions, and all have a lots of family fun.
Two Miles High and Six Feet Under (excerpt)
Coyle and Sarah are taking Sarah's mother and father for a tour of the Ice Palace on their visit to Leadville and the Crystal Carnival Celebration.
Coming around a corner where they got a good look at the whole Palace in its splendor. They stopped to try to take in the total structure.
"Es ist grossen," said Max Meyer.
"Yes, very big," Sarah said. "See the big towers by the front gate? They are ninety feet high."
"And forty feet in diameter," Coyle added, "and Lady Leadville, that nineteen foot tall statue by the front gate is pointing east toward the area where two hundred million dollars' worth of gold and silver have been mined.
Sarah drew on the facts about the Ice Palace she had learned from greeting the visitors when she met the incoming trains. "The Ice Palace covers over four acres."
"The walls are five feet deep. It took five thousand tons of ice to build it," Coyle said.
"There are two ball rooms," Sarah said.
"And an ice skating rink," Coyle said.
Not to be outdone, Sarah said, "Isn't this a beautiful setting? To the west is Mount Elbert on the left and Mount Massive on the right."
"Mount Elbert is Colorado's highest mountain at 14,433 feet," Coyle said.
Mr. and Mrs. Meyer looked at each other, and then at Sarah. She was looking at the ground and mumbling something to herself.
Finally, Sarah said, "Let's go in, and you can see for yourself. There are lots of sculptures and exhibits from merchants." She winked at Mr. Meyer and said, "There is a booth where you can buy Mama an Ice Palace 1896 medallion like mine." Sarah gave Coyle a "don't say it" look.
Insults with Class
"He has never been known to use a word that might send a reader to the dictionary."-~William Faulkner (about Ernest Hemingway)
"He has all the virtues I dislike and none of the vices I admire."
~ Winston Churchill
A member of Parliament to Disraeli: "Sir, you will either die on the gallows or of some unspeakable disease."
"That depends, Sir, " said Disraeli, "whether I embrace your policies or your mistress."
Fishing Report
Spring run-off is over and summer conditions prevail. Lighter leader is desirable because the water is clear. Fish feeding on top, except on exceptionally hot days Mornings and evenings are best.
Comments
Please leave your suggestions and question in the form under the "Contact Us" tab in the menu