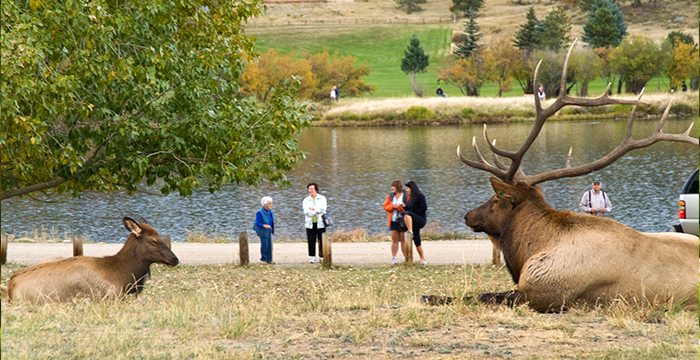 Bad Jokes Are A Form Of Pun...ishment

A man just assaulted me with milk, cream and butter. How dairy.
A book just fell on my head. I've only got myshelf to blame.
If there was someone selling drugs here, weed know.
Don't spell "part a" backwards! It's a trap.
Ban pre-shredded cheese, let's make America grate again!

Ticeratops Excavation Concluded
The excavation for a new police and fire department yielded a Triceratops skull 80% compete and 15% of the other body bones in Thornton, Colorado. Thornton is a northern Denver suburb named after a former Colorado Governor Dan Thornton of the 1950s.

Triceratops was a slow moving creature which made them a good food source for Tyrannous Rex. A Tyrannous tooth was also found in the excavation site. Those dinosaurs lived about 66 million years ago.

Joe Sertich the dinosaur curator at the Denver Museum of Nature and Science said, "I'm excited to start preparing everything we collected from the Thornton site and get started on the science. The fossils we've collected will help us build on our understanding of what the Thornton area was like 66 million years ago. The site has gone back to being a construction site and the bones are now being "prepared" for eventual display at the museum.

Colorado Fall Festivals
The Cedar Ridge Apple Fest, always the first week-end in October, is a small town festival celebrating the apple harvest. Cedar Ridge is in the shadow of the Grand Mesa, near Grand Junction, Colorado. The population of Cedar Ridge is less than 1,500.

You'll find every kind of crafts, jewelry, food, in the nearly 150 booths that line the main street. Not to mention the stars of the event ...the apples...mouth watering varieties like you've never tasted! Other activities include: Antique Tractor Show, Classic Cars, Motorcycles, Chili Cook Off, Golden Gala Dance,
5K Run, 2 Days of Live Music and lots of friends you never met before.

In another part of the state the Estes Park Elk Festival takes place September 30 - October 1. The village at the Eastern gate to Rocky Mountain National Park invites locals and visitors to observe the autumn rut season. Bull elk gather large harems of cow elk and try to keep other bulls from stealing the cows for their own harem. This activity takes place at twilight. DO NOT TRY TO GET CLOSE TO THE BULL ELK. THEY ARE EXTREMELY AGITATED AND DANGEROUS AT THIS TIME OF YEAR.

Meanwhile in town enjoy live music, Native American performances, educational seminars, elk-themed shopping, a beer garden & self-guided elk-viewing tours.All too often elk wander into town where they feel at home. You might even see an elk or twelve in somebody's front yard.
Join the other spectators as they scout the valley for large herds & competing bulls - exhibiting their rituals of bugles and battles! The elk bugle is a haunting sound you will not soon forget. Take part in the amateur elk bugling contest on Sunday.

With echoing elk calls, golden aspens and hot cider, autumn in the Rockies doesn't get any better than Estes Park! (As long as you stay back and take pictures with a long angle lens.).

Comments
Our "Contact Us" tab is not working right now. We will announce when you can leave comments with us. We do want to hear from you.