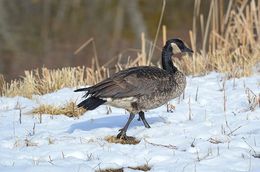 Update

Colorado Avalanche hockey beat the N.J. Devils 3-2 to lengthen their winning streak to 2. It was the fourth time this season that the Avs won two in a row.
The Avalanche beat the Carolina Hurricane 3-1 for their 18th win of the season. The wiseguys on the street still say the Avs will be lucky to win 20.

Quotes
"Crocodiles are easy. They try to kill and eat you. People are harder. Sometimes they pretend to be your friend first."
― Steve Irwin

During my addled career as a trout fisherman I have gone on a lot of wild-goose chases, and I ruefully expect to go on a lot more before I hang up my waders.
~John D. Voelker


Wild Geese


The U.S. Fish and Wildlife Service is asking for the public's help. They are seeking to identify those responsible for polluting a retention pond in Lakewood, Colorado.

Federal and local agencies identified a slick sheen on the water surface late on January 19, 2017. Authorities learned the unidentified substance was contaminating the water. More than thirty ducks and geese were killed, and several more were impacted by the contaminated water..

Lab results suggest the contaminant included commercial cooking oil waste. It had been released into the water for about three weeks around the middle of January and the beginning,of February.

To safeguard wildlife and public health, the U.S. Fish and Wildlife Service is encouraging individuals with information to call U.S. Fish and Wildlife Service. Information leading to a conviction will be rewarded up to $1,000. Callers do not have to identify themselves and can remain anonymous.

U.S. Fish and Wildlife Service
303-236-7905.

Chuckles
How Long is a Chinese man's name
No, it actually is.

Never criticize someone until you have walked a mile in their shoes.
That way, when you criticize them, you'll be a mile away, and you'll have their shoes.

What do Alexander the Great and Winnie the Pooh have in common?
Same middle name

Air Force Academy
The Air Force Academy is just north of Colorado Springs, Colorado. It is both a military organization and a university. Much of the Academy is set up like most other Air Force bases, particularly the 10th Air Base Wing. As a university it is organized much like other universities: the superintendent, commandant, dean of faculty and cadet wing resemble a civilian university.

Academy Open to Visitors - The Academy welcomes all visitors to one of our country's National Historic Landmarks. We invite visitors to enter the installation through the North Gate between the hours of 9:00 a.m. to 5:00 p.m. The Academy is still under heightened security measures. Visitors must present one form of government-issued photo ID, such as a driver's license. During these heightened security measures, visitors may experience random precautionary measures and vehicle checks.
On these occasions visitors may experience longer that normal wait times,

The most popular building to visit is the Cadet Chapel.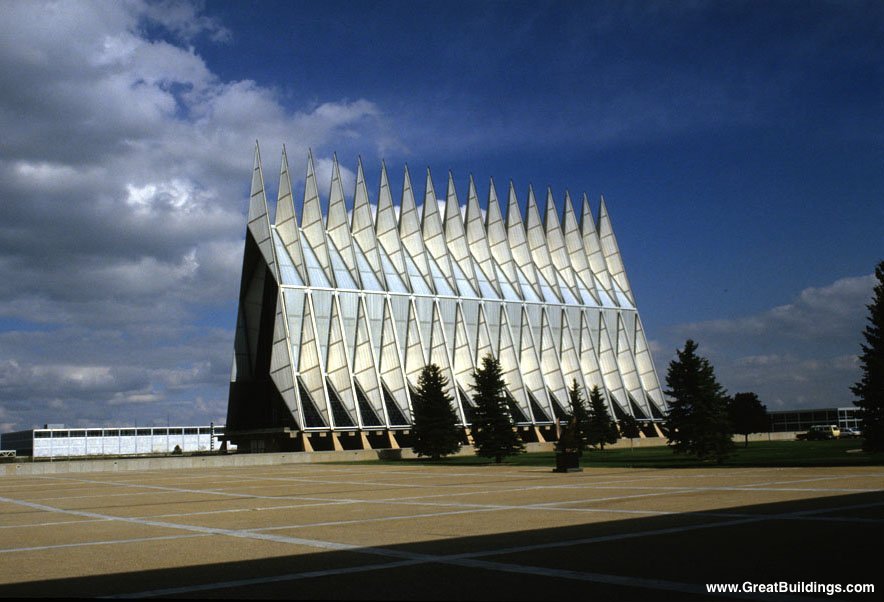 Comments
If you have questions or comments please leave them in the form under "Contact Us" in the menu above.