Update
Rockies win over the World Champion Chicago Cubs 5-3 in Chicago second game in 4 game series. .
Quotes
"Never, under any circumstances, take a sleeping pill and a laxative on the same night." Dave Barry

"First the doctor told me the good news: I was going to have a disease named after me." Steve Martin

"I couldn't repair your brakes, so I made your horn louder." Steven Wright

"Those people who think they know everything are a great annoyance to those of us who do."
Isaac Asimov

"It's true hard work never killed anybody, but I figure, why take the chance?" Ronald Reagan

"I hate housework! You make the beds, you do the dishes–and six months later you have to start all over again." Joan Rivers

World of Literature
Excerpt from Two Miles High and Six Feet Under: Coyle is interviewing the Police Chief and comparing information he got from the Country Sheriff.

"Unofficially, would you care to tell me if you found any reason to think that foul play was involved?" Coyle tried to look casual and barely interested in hearing the Police Chief's response.
"Unofficially, we are looking into the accident. That's all I have to say."
"Sheriff Morgan does not agree. He has closed the case and classified it as an accident."
Now it was Nichols's turn to look casual and uninterested. "If brains were horse manure, Sheriff Morgan wouldn't have enough fertilizer to grow a piss ant's rose bush."
Coyle decided to try to make sense of that statement at a later time. "It surprises me that your father would put you into such a perilous position as Police Chief. Sheriff Morgan indicated that law enforcement has been a hazardous occupation in the past."
"Morgan again! A couple of sheriffs and deputies got knocked off or run out of town. That was thirty years ago. I wasn't even born then."
Coyle nodded in agreement. That's the point, isn't it?
"Times have changed. You're talking about things that happened a long time ago to people who are probably dead or left town by now." Nichols stood and went to the door. "I've got a whole hoard of people coming to visit the Ice Palace and six officers with a handful of volunteers to maintain law and order. I'll talk guesswork and hearsay with you at a later date."


The Stegosaurus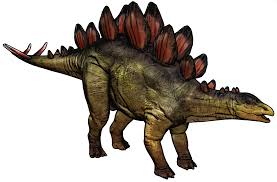 The Stegosaurus lived in the area we now know as Colorado. It was about one hundred and fifty million years ago during the Mesozoic era in the Jurassic period that Stegosaurus roamed the middle of the America. It is believed that a typical Stegosaurus weighed ten tons though its brain weighed only two and one-half ounces. There are only 6 skeletons of the Stegosaurus on public display in the United States, one of which may be viewed at the Museum of Natural History in City Park in Denver.The Stegosaurus is the Colorado State Fossil declared as such by the state legislature in 1982.

Comments
Please leave you questions, suggestions, and comments in the form under the ."Contact Us Tab."