Olympic Update
USA Women's hockey team tied Canada in regulation time 2-2. Then went on to win the game in a shootout.
It was the first U.S. win in 20 years. Canada always won Gold and the U.S. Women won Silver. The U.S. also beat Canada in Curling another sport in which Canada dominates.

The Combined Ski Race took the combined scores of each contestant's Downhill and Slalom runs. Vonn won the Downhill and Shifferin placed sixth. Shifferin placed second in her specialty the slalom and Vonn did not finish the race. Mikaela Shifferin won silver in the Combined two scores.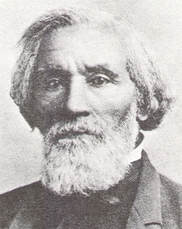 Black History Month





Henry O. Wagoner (1816-1901) was a staunch activist
of the abolitionist movement.

Born in Hagerstown, Maryland to a German father and an African American mother freed from slavery. After working with the Underground Railroad in Baltimore, he headed West and worked as a primary school teacher in Ohio and Missouri before settling in in Galena, Illinois.
Wagoner learned how to set type while working at the Northwestern Gazette and Galena Advertiser, and continued helping fugitive slaves navigate their way to freedom. In 1843, Wagoner moved to Chatham, Ontario, which was a popular end point of the Underground Railroad. He worked at the Chatham Journal and taught primary school.
Wagoner moved to Denver in 1865, and established a number of businesses over the years. By 1870 he was considered to be one of the wealthiest African Americans in Colorado. He and Lewis Henry Douglass, one of Frederick Douglass' sons, taught reading and writing to black adults in his home until the Denver school board approved a segregated school building in 1867, and integrated public schools in 1873.
Although Wagoner was not a central figure of the abolitionist movement, he was certainly a prominent one. Wagoner was unfailingly persistent in his efforts to assist fellow African Americans, and adamant about obtaining equal access to education, the right to vote, and the right to own property.

Olympics
The 2018 Winter Olympics haven't gone so well for the United State up to now. There are days and events left for the athletes to achieve personal performances as individuals, but as a team the Americans are way down the list of medal winners per country.
This Winter Olympic Games has been a lesson in humility. Having the largest number of athletes, with the snazziest uniforms, and the best swagger in the opening parade has not helped. We applaud the winners from all over the world including those from our own country. We appreciate the personal and financial sacrifices that got them this far and the years they have waited for this opportunity to compete. When a contest or race is decided by tenths of a second between the Gold Medal and Sixth Place all the participants should be proud of their efforts and we should treat them like winners.
Instead of "wait until next year" for some, it is a case of "wait until four years from now." That is sad.

We Loved You Liz
Elizabeth Grace Masterson, who died at home at the age of 71 on Dec. 30, was known as "Songbird of the Sage." In addition to her beautiful singing voice she was also a songwriter and a champion yodeler. Her pet project was the Cowboy Poetry Gathering which she helped organize. Her songs were not about drunks,
18 wheelers, and cheating lovers. To her "Western" music meant horses, trail drives, cowboys, and happy trails. Happy trails to you Liz.