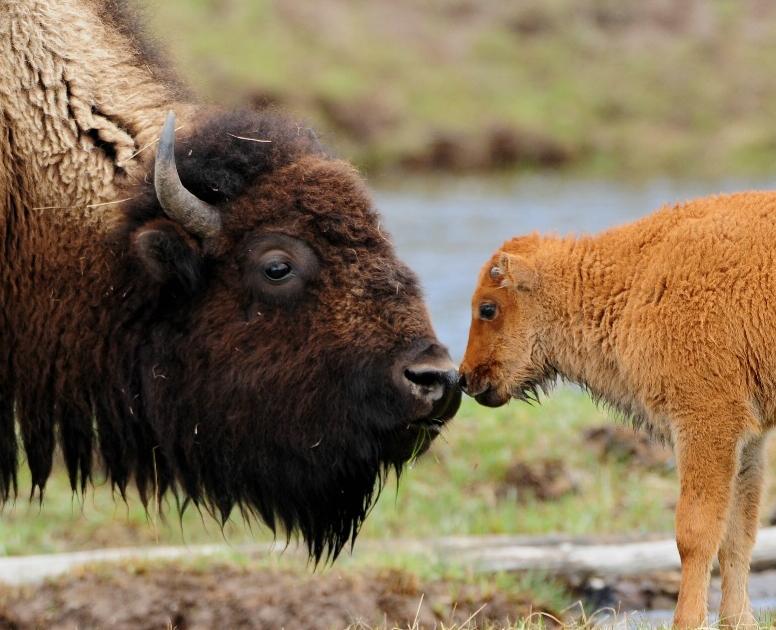 Quotes
You can drill in the Arctic National Wildlife Refuge, on every continental shelf and atop every hill in America for that matter, and you still won't reverse the fact that our oil production is in permanent decline. We're just sopping up what's left, digging ourselves into a deeper hole.
-
Roscoe Bartlett
Well, my son really loves wildlife.And every time he draws a polar bear I want to tell him there probably won't any by the time he's my age. That's kinda hard to deal with.
-
Thom Yorke
Rocky Mountain Arsenal Wildlife Refuge
The Rocky Mountain Arsenal (RMA) was a United States chemical weapons manufacturing center located in the Denver Metropolitan Area in Commerce City, Colorado. The United States Army considered the location impervious to enemy attacks.The site was completed December 1942. Weapons manufactured at RMA included both conventional and chemical munitions, including napalm and mustard gas. RMA is also one of the few sites that had a stockpile of Sarin nerve agent GB), an organophosphorus compound. Themanufacture of these weapons continued until 1969.
From the1970s until 1985, RMA was used as a demilitarization site to destroy munitions and chemically related items. The Army leased RMA facilities to private industries for the production of pesticides. One of the major lessees, Shell Oil Company, along with Julius Hyman and Company and Colorado Fuel and Iron, had manufacturing and processing capabilities on RMA.
When it was determined that RMA waste water was contaminating the local groundwater and endangering the population and crops, evaporation of the contaminated waste from water-tight reservoirs was tried, but failed. The Corps of Engineers drilled a disposal well and forced waste water down the well and into the layer of rock at great depth.(Fracking?) The result was 750 measurable earthquakes within a five mile radius of the well.
In 1986 it was discovered that the absence of human activity had made the area an involuntary park when a winter communal roost of bald eagles, then an endangered species, was discovered on site. The U.S. Fish and Wildlife Service soon realized that more than 330 species of wildlife inhabited the Arsenal including deer, coyotes, white pelicans and owls.The Rocky Mountain Arsenal National Wildlife Refuge Act was passed in October 1992 and signed by President George H. W. Bush. It stipulates that the majority of the site will become a National Wildlife Refuge under the jurisdiction of the Fish and Wildlife Service.
For example,sixteen American bison were brought from the National Bison Range in Montana to an enclosed 1,400-acre section of the refuge in March 2007 as part of the US Fish Wildlife Service Pilot Bison Project. The number of bison reached 87 in 2013, forcing the USFWS to cull the herd to just 60 animals as the limited acreage could not support so many animals. USFWS officials said that in a few years they will expand the bison acreage to 12,000 acres, which will allow the herd to expand to an anticipated
210 animals.
Bees and Pesticides
A new study shows that bee-killing neonicotinoid chemicals have permeated much further into our environment and food supply than previously thought. Bees and other pollinators are absolutely critical to our food and farms -- these tiny insects are responsible for pollinating approximately 80% of all food crops in the United States.
Scientists collected 200 samples of honey from around the world, and 3 out of 4 samples contained the bee-killing pesticide.
Worse than that, nearly half contained a mix of several types of the toxic chemicals. In Europe, neonics are already subject to strict regulations and will likely be outlawed completely within the next few years. We can do that here, but for the next four years, leadership will need to come from the local level.
The good news is that it's happening. A growing list of cities and towns from Eugene, Oregon, to South Portland, Maine have taken action to ban bee-killing pesticides. But it's up to us to speak out and keep the momentum going. We are running out of time to stop neonics from killing our bee population, and with Scott Pruitt running the EPA, we need to take action at the local level.
College
I learned nothing in college. It was really kind of my own fault. I had a double major: psychology and reverse psychology.
There was an old professor who started every class with a vulgar joke. After one particularly nasty example, the women in the class decided to walk out the next time he started. The next day he said, "Good morning, class. Did you hear the one about the shortage of whores in India?" With that, all the women stood up and headed for the door. "Wait, ladies," cried the professor, "The boat doesn't leave until tomorrow!"
A family's only son returns home from college. The father asks, "Well son, you done gone to college, so you must be perty smart. Why don't you speak some math fer' us?"
The son says, "Pi R squared."
The father yells, "Why son, they ain't teached ya nothin'! Pies are round, cornbread are square."