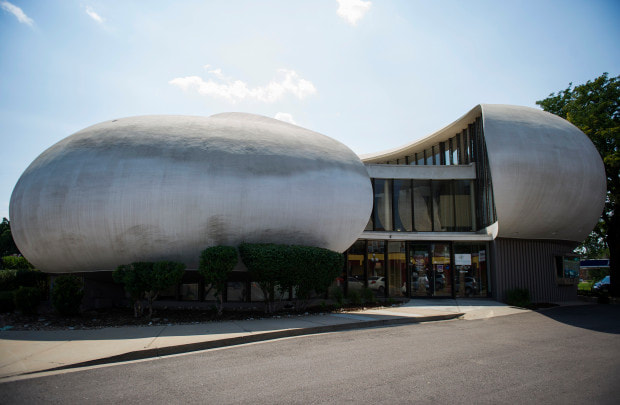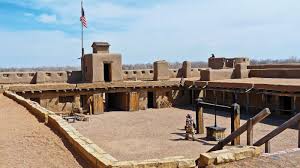 Update
In 1967, an unusual bank building was built in Englewood, Colorado that celebrated its 50th birthday today. In 2015 the Charles Deaton bank building was listed in the National Register of Historic Places. Deaton was also the architect who created the famous "Sleeper House" just west of Denver that was used as a setting in the Wood Allen movie.

Quotes etc.
The fattest knight at King Arthur's round table was Sir Cumference. He acquired his size from too much pi.

I thought I saw an eye doctor on an Alaskan island, but it turned out to be an optical Aleutian.

A rubber band pistol was confiscated from algebra class, because it was a weapon of math disruption.

No matter how much you push the envelope, it'll still be stationery.

A hole has been found in the nudist camp wall. The police are looking into it.

Bent's Fort
In 1833 the Bent brothers, William and Charles along with their business partner, Ceran St. Vrain, started construction on an adobe fort on the north bank of the Arkansas River, the international boundary between Mexico and the United States near where La Junta is located today. Lumber was scarce on the plains so they turned to adobe as an alternative. In the arid Southwest, adobe was the perfect building material.

Between the years of 1833 – 1850 Fort William or Bent's Fort as it would later be called would become an important commercial hub of the Santa Fe Trail. In its hey-day, Bent's Fort, was the only outpost of civilization between Independence, Missouri and Santa Fe, Mexico.

Bent's Fort was a busy place, employing about 60 men. The Bent-St. Vrain Company built the original fort on this site to trade with plains Indians and trappers. The adobe fort quickly became the center of the Bent, St.Vrain Company's expanding trade empire that included Fort St.Vrain to the north and Fort Adobe to the south, along with company stores in Mexico at Taos and Santa Fe.The primary trade was with the Southern Cheyenne and Arapaho Indians for buffalo robes.

Events
*Fur Trade Encampment - October 7-8, 2017
The trading post comes to life as we celebrate the trappers, traders and tribes associated with the fur trade in the Southwest during the 1830s and 1840s. Fifty or more living history volunteers demonstrate 19th century skills at the fort and in camps set up along the Arkansas River.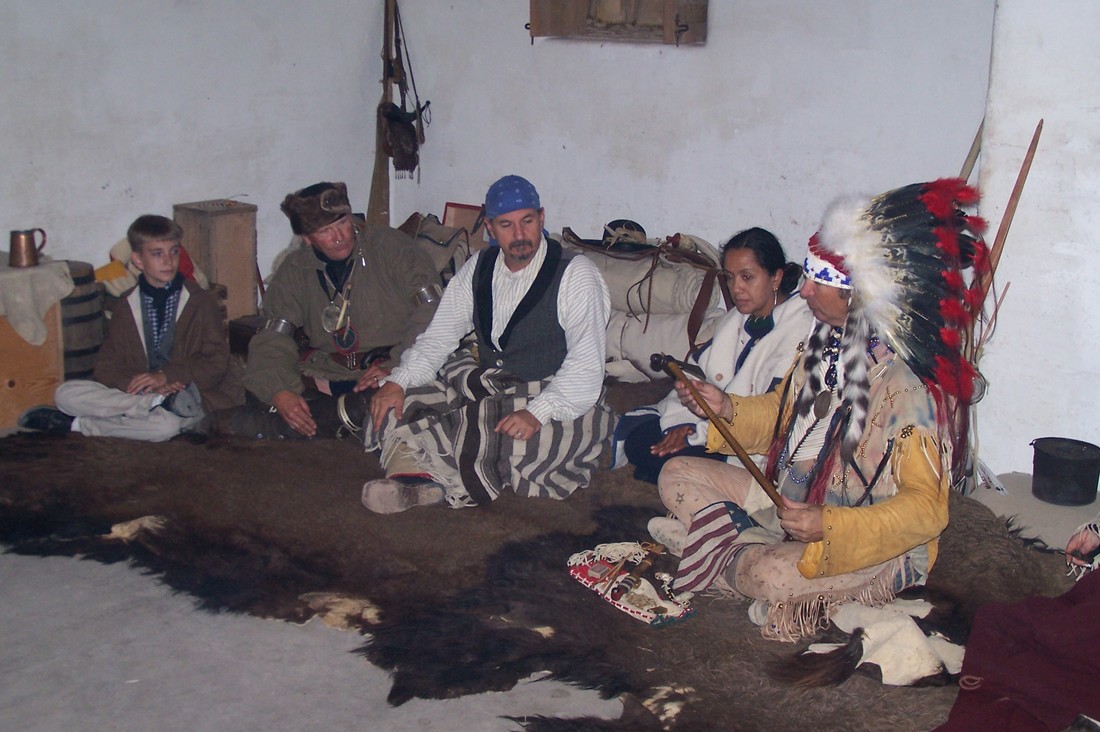 Comments
Please leave your questions and comments in the form under the tab "Contact Us" in the menu above