Update, final Winter Olympic article
USA won nine Gold, eight Silver, and six Bronze medals. A total of 23 medals was good for fourth place. Not what pendants predicted, but still a job well done. We should be proud of our team.Hurray tor: Red Gerard, Nicole Hensley, Alex Ferrieira, Lauran Gibbs, Arielle Gold, Kyle Mack and the ski champion twins, Lindesy Vonn and Mikaela Shiffrin. Colorado medalists 2018 Winter Games.

Quote
February is Black History Month. Wouldn't you know? They gave us the shortest month of the year.
-Opalanga D. Pugh, Storyteller

Black History Month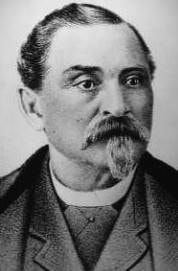 Barney Ford
Slave Barney Ford was hired out as a teenager to work on a Mississippi riverboat. In 1848 at the age of 26, he escaped by walking off the boat at a dock at Quincy, Illinois. Aided by members of the Underground Railroad, he made his way to Chicago.
He made his home in Chicago, where he became a barber and met his wife, Julia Lyoni. They were married in 1849.
Ford tried to prospect for gold,in Colorado in 1860. However, he discovered that as an African-American he was not allowed to stake a claim. Instead, he went to Denver, where he opened a barbershop.
When the Territory of Colorado petitioned to join the Union in 1865, Ford went to Washington to lobby against statehood because the proposed Colorado constitution did not allow African-Americans to vote. When a revised constitution was presented, Ford supported it. Colorado was admitted to the United States on August 2,1876.
Ford became one of the wealthiest men in Colorado. He owned restaurants, and several hotels, including the Inter-Ocean Hotel in Denver. When the railroad was built in Cheyenne, Wyoming instead of Denver. Ford sold the Denver Inter-Ocean and bought a Cheyenne hotel he named the Inter-Ocean. He often used his current business enterprise as collateral to obtain loans for more and bigger businesses. In the 1870s he was nicknamed the Black Baron of Colorado,
He and a longtime friend, Henry Wagoner, another ex-slave turned successful business man, together founded a school for African-Americans. Throughout his life Ford supported African-American causes from the Underground Railroad through Colorado statehood with equal rights for African-Americans.

University of Colorado Studying Whales
(A whale of a project)

Student researchers at the University of Colorado are planning to use drones to observe, record and study the sperm whale communication patterns to add the program to fast-growing list of tasks that can be aided by drone technology.
CU's 12-member aerospace engineering student team is trying finance a project aimed at facilitating scientific research on sperm whale communication patterns. The goal now is to study and record whale vocalizations, or clicks, used by sperm whales in an attempt to crack the code of sperm whale communication. It is hoped that deciphering their language might help conservationists defend whale populations against threats linked to noise pollution in the oceans.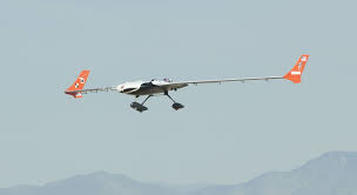 "The most exciting thing to me is, it's a real application of what I have been learning over the last four years," said project manager Severyn Polakiewicz. "And it's applied to something that is beyond commercial or defense. It's for the conservation of life on Earth. It improves our environment and improves humanity and also reveals the intelligence of massive mammals. And I think we should be understanding that intelligence on a better level because we do have the capability for it."

Need Reviews
Like every other book, Two Miles High and Six Feet Under needs your reviews. Many people are reading the book and quite a few say they enjoyed reading the exciting historical mystery. But we need honest reviews.


Comments
Use the Contact Us function in the menu above to let us know what you think.