Update
Jarome Iginla traded just before the trade deadline to LA Kings. Iginla is playing for a contender and has a chance for the Cup, something he has never won. GM Joe Sakic will probably have to pay part of the veteran winger's salary, a big cap hit: of $5.3M.

Quotes
Black History Month, February, the shortest month of the year. We got the short-end again.
Stories are not just meant to make us smile. Our very lives depend on it.
~ Opalanga Pugh, Professional Storyteller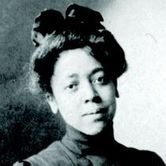 Denver's Baby Doctor



Justina Laurena Warren studied medicine in Chicago where she graduated from the Hering Medical College in 1899.

She moved with her husband, Baptist Minister, John Ford, to Denver in 1902. She was given a medical license, with reluctance from the examiner because Justina Ford was the first African-American woman to be a licensed medical doctor in Colorado.

Not allowed to work in hospitals, she set up practice in her own home in Five Points, the black neighborhood of Denver. She delivered nearly 7,000 babies of all races in her home office over the 50 years she practiced there. Ford took patients' despite their ability or inability to pay. She was often paid in goods and services.

Justina and John were divorced and she later married Alfred Allen. She was admitted to the Colorado and American Medical Associations. She also became a member of the Denver Medical Society in 1950, which allowed her to begin working at Denver General Hospital, At that time Ford was still the only African-American Phyician in Denver. She worked at DGH until her death in 1952.

Justina Ford, MD was named a "Medical Pioneer of Colorado" by the Colorado Medical Society in 1989.

More Quotes
"I don't want to brag, but I do speak Pig Latin. I mean, I'm not fluent, but I'm sure 
if I ever went there, I could get by". ~Bonnie McFarlane

"A cynic is a man who, when he smells flowers, looks around for a coffin."
~ H. L Mencken

"If people say they just love the smell of books, I always want to pull them aside and ask," To be clear, do you know how reading works?" ~Bridger Winegar

From the World of Books
Excerpt from Two Miles High and Six Feet Under, a mystery novel coming soon.
(Coyle meets Sheriff Morgan in Morgan's office. Coyle says-)

"I only wanted you to know what I'm doing in town."
"Okay, now I know what you are doing in town, and I hope you know what you are doing," Morgan said seriously. Then he broke into a toothy smile, and said, "Want some coffee?"
"No, thank you."
Sheriff Morgan took a sip from a cup on his desk. "Ugh, that tastes like mud. But what do you expect; it was grounds this morning." Between giggles he said, "Gonna stay around long enough to see the Ice Palace? Nothing else like it in the world." Morgan shifted his bulk in his swivel chair and tossed his hat at a nearby coat tree. The hat fell to the floor.

Comments
Please leave your questions and suggestions in the form under "Contact Us" in the menu at the top of the page.