Update
Rockies 17 Braves 2
After a road trip of not scoring over 3 runs per, and losing by 1, the Rockies tried to make up for the slump all in one game.

Insults with class
"He has never been known to use a word that might send a reader to the dictionary." –William Faulkner (about Ernest Hemingway)

"Poor Faulkner. Does he really think big emotions come from big words?" -Earnest Hemingway (about William Faulkner)

"I've had a perfectly wonderful evening. But this wasn't it." –Groucho Marx

"I didn't attend the funeral, but I sent a nice letter saying I approved of it."
-Mark Twain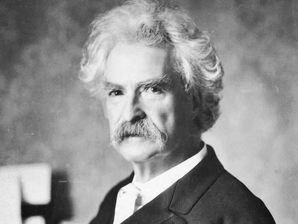 Chipeta Queen of the Utes
At the Ute Indian Museum in Montrose, Colorado there in an honored spot is the grave of Chipeta. 1843-1924. Who was Chipeta?
When Chipeta was a baby, a band of Tabeguache Utes found her crawling in the ruins of a Kiowa Apache village, the only survivor of a savage attack. The Utes adopted her and raised her as their own. She learned bead work, to play the guitar, and she could sing in three languages.
After Chief Ouray's wife died he married Chipeta whose name means White Singing Bird. She became a confidant and advisor to the chief. She was the only woman allowed to attend tribal council meetings.When some bands of the Utes refused to allow Ouray to enter their village, Chipeta was welcomed. She was known as a peace maker and willing to give up almost anything to keep peace with the white settlers.
Chipeta was elected into the Colorado Woman's Hall of Fame in 1985. Recently a Colorado mountain larger and more visible than the one that previously bore her name was given the name Chipeta.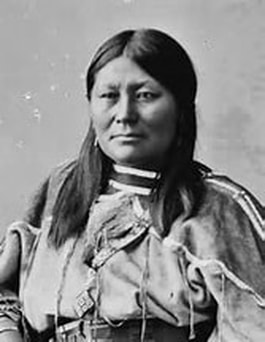 Sage Grouse at greater risk
As predicted, Interior Secretary Ryan Zinke sided with gas and oil supporters to override the Endanger Species Act to open more land for mining and drilling. Interior Department officials are working to increase coal mining on public lands and increasing royalty payments in favor of coal mining companies.
The former plan which was developed over several years benefited nearly 350 species of birds and animals. States are allowed to raise Sage Grouse in captive breeding programs, but without suitable habitat the chicken-sized birds can not survive.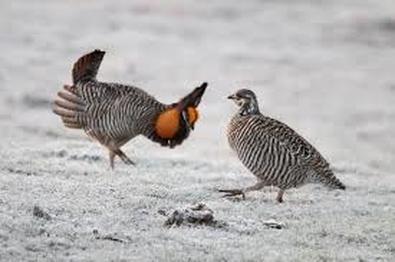 World Championship of Track and Field
Emma Colburn, a recent graduate of the University of Colorado, won the 3,000 meter steeplechase in the London World Track and Field Championships. Courtney Frerichs also an American finished second.

Comments
Please leave your questions and comments in the form under the "Contact Us" tab in the menu.