Update
Shaun White won his third Gold Metal in snowboarding. Each rider got three runs and the run score counted. Going into the third round White was in second place. He was the last rider to go in the third and last round. He made his third run his best and that won first place & Gold.
Mikaela Shiffrin won the Woman's Giant Slalom for her first Gold Medal of this Olympics. Her specialty the Slalom is next. Good Luck!
Mikaela placed 4th in the Slalom, her specialty. Has one more event to go.

Black History Month
Floyd Little was known as the "The Franchise" of the Denver Broncos in the late 60s. In the first common NFC/AFC draft in 1967 the Broncos picked the Syracuse star running back. At the time he retired in 1975 he was the 7th all time rusher in the NFL.

Little rushed for more yards and more yards from scrimmage (rushing and receiving) than any RB in the NFL during a 6-year period, 1968–1973. Most years Little was the only weapon the woeful Broncos had. At least he was the most potent weapon of the Denver team. He played in the Pro Bowl five times.

He was inducted to the Pro Football Hall of Fame in 2010. Anybody who saw Floyd Little play would agree it was a crime to make Little wait that long to make the Hall. Most Denver fans agree Little would have been in the Hall of Flame long before if he hadn't played for a last place team.away from a population center.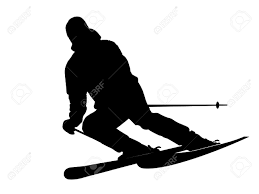 .Colorado Olympians
Alpine Skiing 5
Biathlon 1
Bobsled 2
Cross Country 2
Freestyle Skiing 7
Ice Hockey 2
Nordic Combined 4
Skeleton 2
Snowboarding 8
____
Total 33

Colorado has most of its athletes in skiing and snowboarding games. Only Hockey involves skating,
No individual and pairs figure skaters we can think of..
We wish all of the competitors from all the countries best wishes and good luck and no injuries.

Reviews Needed
Two Miles High and Six Feet Under is an interesting and humorous historical mystery novel. Wouldn't you love to review it on Amazon Books, Two Miles High and Six Feet Under, Reviews.

Ski Humor
"Doctor, Doctor, I slipped on my way to the chairlift" Doctor: "Icy."
The freeski competition started well, but it was all downhill from there.
I am getting snow board of all these skiers puns.
With great powder comes great responsibility.
There is snow way possible these puns can get worse.

.