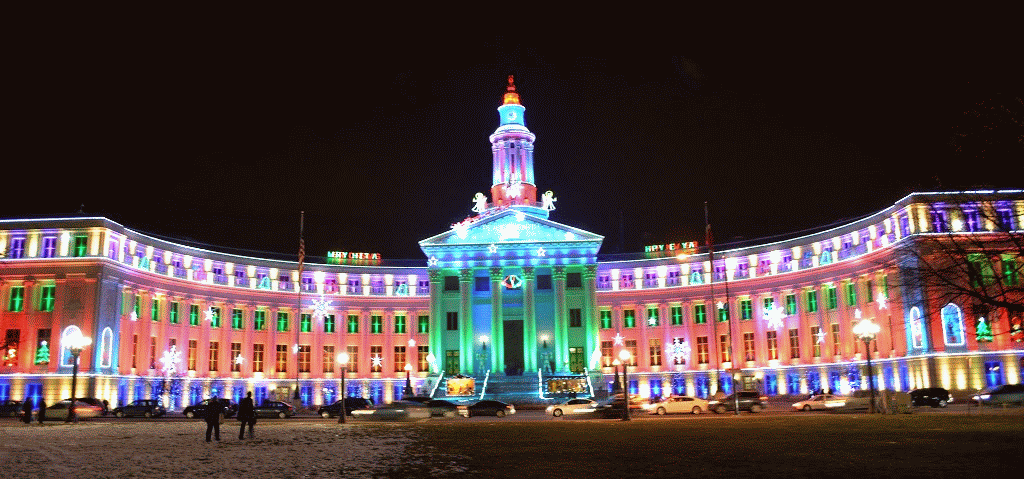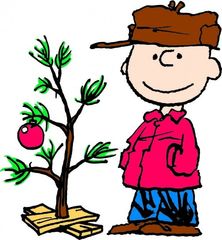 Denver City and County Building, Christmas lights 2017. The lights stay up until after the National Western Stock Show, January 6-21 2018

Clement Clarke Moore
Clement Clarke Moore (July 15, 1779 – July 10, 1863) wrote A Visit From Saint Nicholas. This poem, the favorite Christmas verse ever written and possibly the most loved poem written by an American first appeared on December 23, 1823 published anonymously in the Troy (NY) Sentinel. His children, for whom he had originally written the poem, encouraged it's publication. At first Moore had not wished to be connected with the popular verse, given his public reputation as a professor of ancient languages. By then, the original publisher and at least seven others had already acknowledged him as author. It been reprinted frequently since then to the enjoyment of most Americans.

Denver Area Christmas Snow Statistics
From the National Weather Service:
Are you dreaming of a white Christmas? Here is the historical data for Denver since observations began more than a century ago.
If having a white Christmas means having one inch or more of snow on the ground on Christmas Day, then the chances are about 38 percent (44 days in 117 years since snow depth measurements began in 1900).
On the other hand, if a white Christmas means having measurable snowfall (0.1 inch or more) on Christmas Day, then the odds drop to about 15 percent (20 days in 135 years since snowfall measurement began in 1882.

5 Greatest Snow Depths on Christmas since 1900

1982: 24"
1913: 19"
2006: 15"
1973: 12"
1918: 11"


What can you say if you really don't like a gift you received?
This is perfect for wearing around the basement.
Sadly, tomorrow I enter the Federal Witness Protection Program.
To think -- I got this the year I vowed to give all my gifts to charity.
I really don't deserve this.