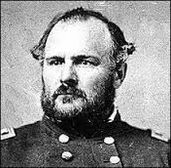 Updates
Ski Conditions good statewide.
Aspen Mountain 3 inches new powder 47 inch base
Breckenridge 6 inches new powder 61 inch base
Eldora 4 inches new powder machine groomed 42 inch base 100% open
Vail 3 inches new packed powder 52 inch base
Winter Park 2 inches new powder 57 inch base

Quotes
"War is neither glamorous nor attractive. It is monstrous. Its very nature is one of tragedy and suffering."
~Dalai Lama

"It is not enough to say we must not wage war. It is necessary to love peace and sacrifice for it."
~Martin Luther King Jr.

"Nothing is more barbarous than war. Nothing is more cruel... Nothing is more pitiful than a nation being swept along by fools." ~Daisaku Ikeda

"My religion is based on truth and nonviolence." Mahatma Gandhi

Sand Creek Massacre
Army Colonel John Chivington, a former Methodist Minister and a Free Mason, was dispatched by Colorado Territorial Governor, John Evans to take a hard line with the Indians amid strained relations.

Arapaho and Cheyenne Chiefs were pressured into signing a treaty which had reduced their territory to 1/13 of what a previous treaty had guaranteed them. After a while, the Native Americans were requested to relocate to Big Sandy Creek, with the guarantee of "perfect safety" remaining in effect.

The Dog Soldiers, warriors who opposed the treaty and had been responsible for many of the attacks and raids on whites, were not part of this encampment. Unwilling to surrender themselves to military authority most of the tribal warriors refused the offer of protection, leaving only about 75 men, plus all the women and children in the village. The men who remained were mostly too old or too young to hunt.Chief Black Kettle flew an American flag, with a white flag tied beneath it. This was to show he was friendly and forestall any attack by the Colorado soldiers.





"Damn any man who sympathizes with Indians! I have come to kill Indians, and believe it is right and honorable to use any means under God's heaven to kill Indians. Kill and scalp all, big and little, nits make lice.

~Colonel John Milton Chivington




And kill they did. Chivington's force of nearly 700 troops attacked the peaceful village. Of 133 Native American who were killed,105 were women and children, according to eye witnesses. Not the 500-600 Chivington claimed at a Congressional hearing. Colorado Cavalry Troops lost 9 killed and 58 wounded. Many of those were from friendly fire.

November 29, 1864, a sad day in Colorado history.

Colorado Trivia Quiz

About how many mountain peaks in the Rocky Mountains in Colorado are 14,000 feet or more in elevation?
A. 26
B. 87
C. 42
D. 54

On what date did President Grant sign a proclamation admitting Colorado to the Union as the 38th state?
A. August 21, 1876
B. August 1, 1875
C. August 1, 1876
D. July 19, 1876

Colorado the second state to grant universal suffrage and Colorado women were granted the right to vote beginning on what date?
A. November 7, 1895
B. November 17, 1894
C. January 26, 1894
D. November 7, 1893

In what year did the population of Colorado first exceeded one million residents?
A. 1930
B. 1926
C. 1934
D. 1918

Chuckles
Q: What do lawyers wear to court?
A: Lawsuits!

Q: What did one toilet say to the other toilet?
A: You look flushed

Q: Why is there a gate around cemeteries?
A: Because people are dying to get in!

Answers to Trivia Quiz
There are 54 mountains over 14,000 -D
Colorado was admitted to the Union August 1, 1876 -C
Women first voted in Colorado November 7, 1893 -D
Colorado's population first exceed a million in 1930 -A

Comments
Please leave your comments in the form under the Tab "Contact Us"