Update
Symptoms of a TIA/Stroke.made us call Kaiser and go to the hospital they directed us to. In the ER, much testing and waiting, They decided My Thoughts should be sent by ambulance to a hospital that specializes in stroke care. Went to that ER until they found a room for us in ICU for the night. Next day went to the Stroke Unit. Spent a day and half there getting tested. Three CAT Scans plus an EKG and Echo cardiogram were performed. The senior Neurologist and some Radiologists consulted and determined there was no blood clot, just a narrow artery near the brain and that sufficient hydration and blood pressure would make blood go around the narrow spot and into the brain.

After three days and two nights My Thoughts was released and sent home. If you missed the Tweets or the blog, they are back with plenty of water on the brain. No jokes about My Thoughts being all wet, but other comments, as usual, will be welcome at "Contact Us."

Quotes

"Law is a fort on a hill that armies cannot take or floods wash away." Muhammad

"Fortitude is the marshal of thought, the armor of the will, and the fort of reason." Francis Bacon

"Fort Worth is friendly; it's still a Texas town. It's the most Texas city in Texas." Dan Jenkins

Forts of Colorado
Colorado has a great number of Forts in it's history. This came about because of the unusual situation of multitudes rushing to the gold fields and crossing Native American territory to get there. Most of the forts were built to protect travelers of the western migration. Here is a short list of Colorado forts broken down in categories.

Forts that Became Cities and Towns
Fort Collins: Travelers and wagon trains crossing the county on the Overland Trail would camp there. It became the home of Colorado State University and one of the fifth or sixth largest cities (140,000) in the state.

Fort Morgan: Grew into an agricultural center and where Glenn Miller played in the high school band. It is one of the principal towns in North-East Colorado.

Fort Lupton: A trading post built in 1840 grew to a population of about 7,000 in 2010. Named after its builder, Lieutenant Lancaster Lupton.

Forts that Became Education Centers
Fort Lewis College: Had unique origins as a military fort turned Indian boarding school turned state public school, it awards approximately 16 percent of the baccalaureate degrees earned by Native American students in the U.S.

Pueblo: Trappers claimed to have helped construct the plaza that became known as El Pueblo or Fort Pueblo around 1842 for the purpose of trading with the Indians. Pueblo became the home of Colorado Fuel & Iron, a leading manufacturing company until foreign imports forced it into bankruptcy. A branch of Colorado State is now a leading employer as CSU Pueblo. Early home of Damon Runyon.

Forts as Museums
Bent's Fort: Bent's Old Fort is an 1833 fort located in southeastern Colorado. A company owned by Charles and William Bent and Ceran St. Vrain built the fort to trade with Southern Cheyenne and Arapaho Plains Indians and trappers for buffalo robes. Now authentically reconstructed as a museum, actors in period costumes demonstrate life in the early 1800s.

Fort Vasquez: On the highway from Denver to Greeley, Colorado, the northbound and the southbound lanes split apart for a short distance and reconnect as a four lane highway. In the small island between the split lanes stands the adobe reconstructed Fort Vasquez. The fort is authentic in every way. Plus it has a gift shop in one of the buildings.

Misc. Forts
Fort Logan: Urban style fort built in southwest Denver in the late 1890s provided troops to end labor strikes, fight Native Americans, and quell political detention. It was a training center for troops through World Wars I and II. 75 acres have been set aside as a cemetery for military veterans. The rest of the campus holds Mental Health facilities operated by the state of Colorado.

Fort Carson: Just south of Colorado Springs is the location of Fort Carson, an active and vibrant operating Army Base. It was built at the beginning of World War II and is named in honor of the legendary Army scout, General Christopher "Kit" Carson, who explored much of the West in the 1800s.

There are several other Forts in Colorado, some being the first buildings in what was to become the 38th state. This short list will give the reader a picture of the Colorado places with Fort as part of their name.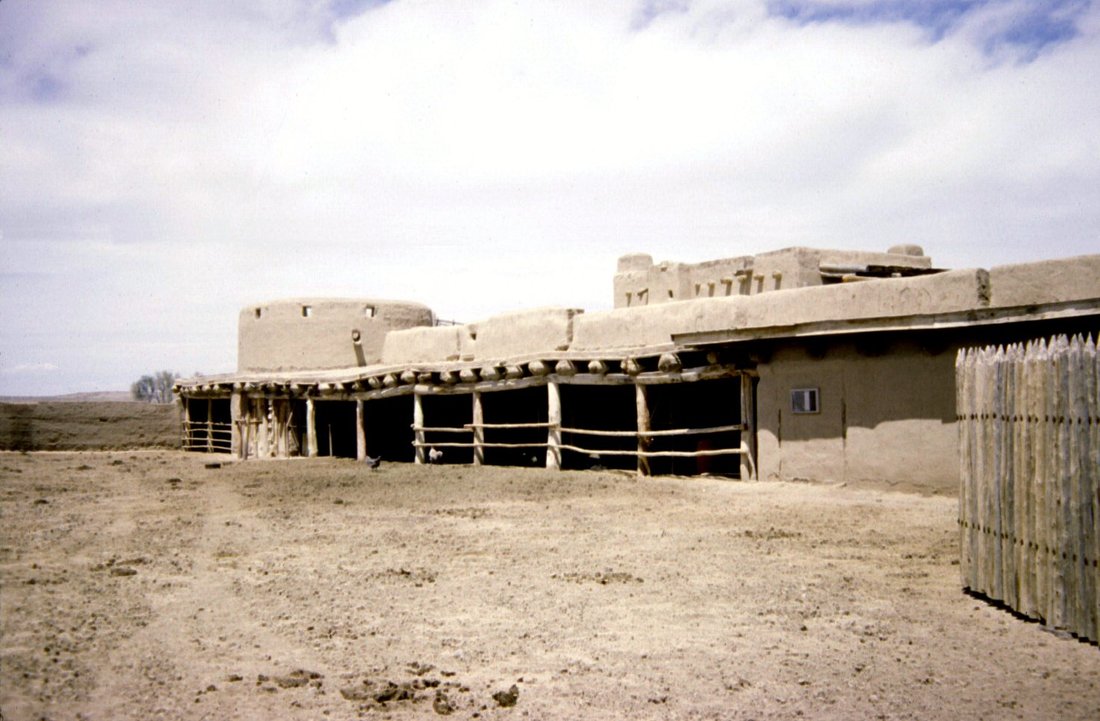 Bent's Fort
Chuckles
I bought some shoes from a drug dealer. I don't know what he laced them with, but I've been tripping all day.
I poured root beer in a square glass. Now I just have beer.
What's the difference between a hippo and a zippo? One is really heavy, and the other is a little lighter.
Why did the old man fall in the well? Because he couldn't see that well.

Denver University NCAA Hockey Tournament
Saturday DU 5 Michigan Tech 2
Sunday DU 6 . Penn State 3

Comments
Please leave your comments in the form under the "Contact Us" tab in the menu above.